Recipe: Spiced Carrot and Lentil Soup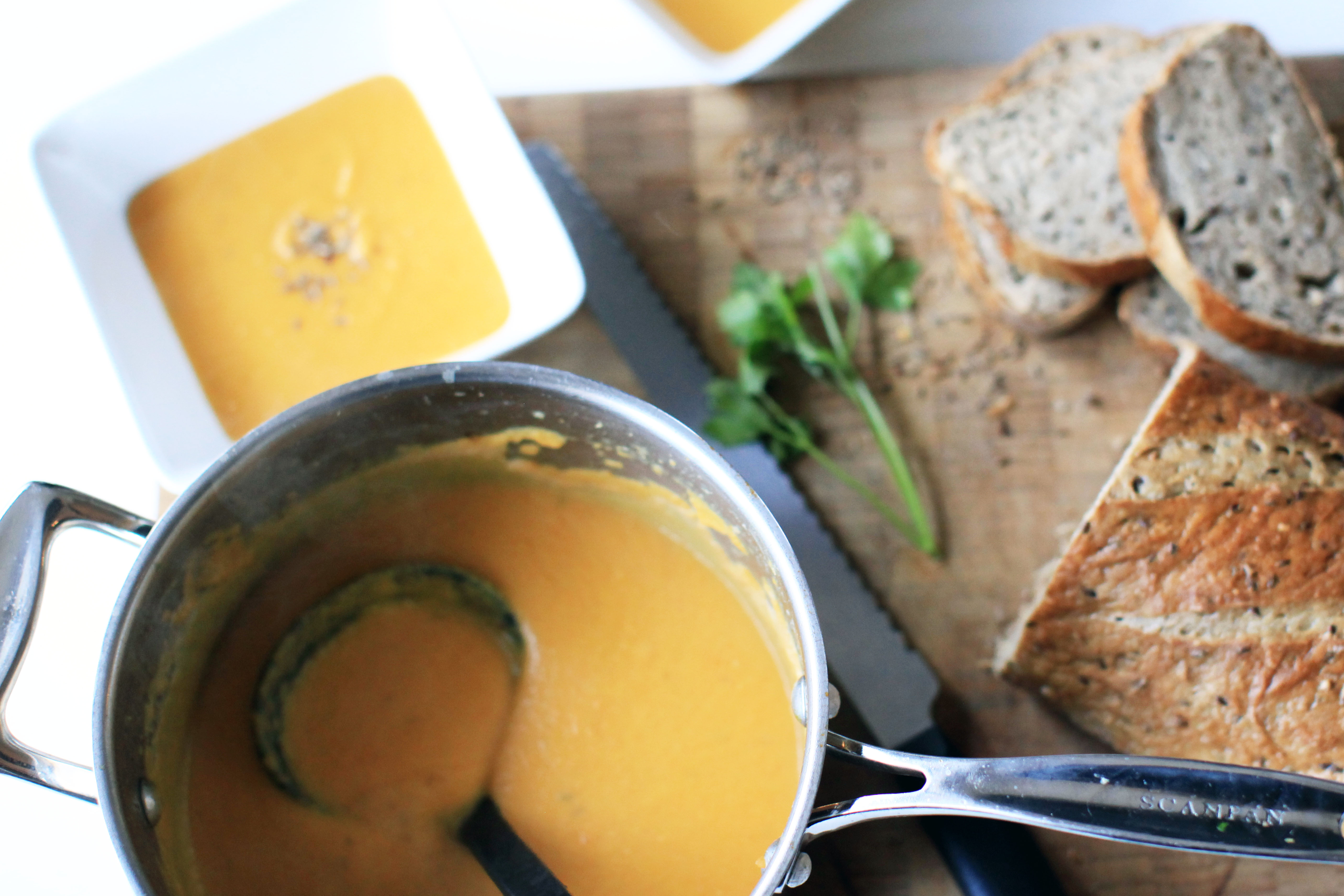 As the weather continues to cool here in Australia one thing is sure to warm you up, a big bowl of delicious piping hot soup. Normally I am one for a chunky meat and vegetable style soup, but when I tried this recipe at a friends house, I was immediately sold!
The simple flavours and easy to follow instructions make this the perfect winter meal to keep away those chills. Pair with a nice piece of crusty warm bread and you're instantly in soup heaven!
Ingredients:
3 cups reduced-salt vegie stock
2 onions, finely chopped
2 cloves garlic, crushed
2 teaspoons caraway seeds
1kg carrots, peeled, chopped
2 stalks celery, finely chopped
1/2 cup red lentils
4 tablespoons almonds, toasted, roughly chopped
fresh coriander, to serve
4 pieces Turkish bread, to serve
Instructions:
Step 1 – Add 1/4 cup stock to a large saucepan. Cook onions and garlic, until softened.
Step 2 – Add caraway seeds, carrots and celery and a little more stock, if needed. Cook 8–10 minutes.
Step 3 – Add remaining stock, lentils and 2 cups water. Bring to the boil and simmer 10 minutes.
Step 4 – Purée soup in blender until smooth, but slightly chunky. Divide soup between bowls. Top with almonds and coriander. Serve with Turkish bread.