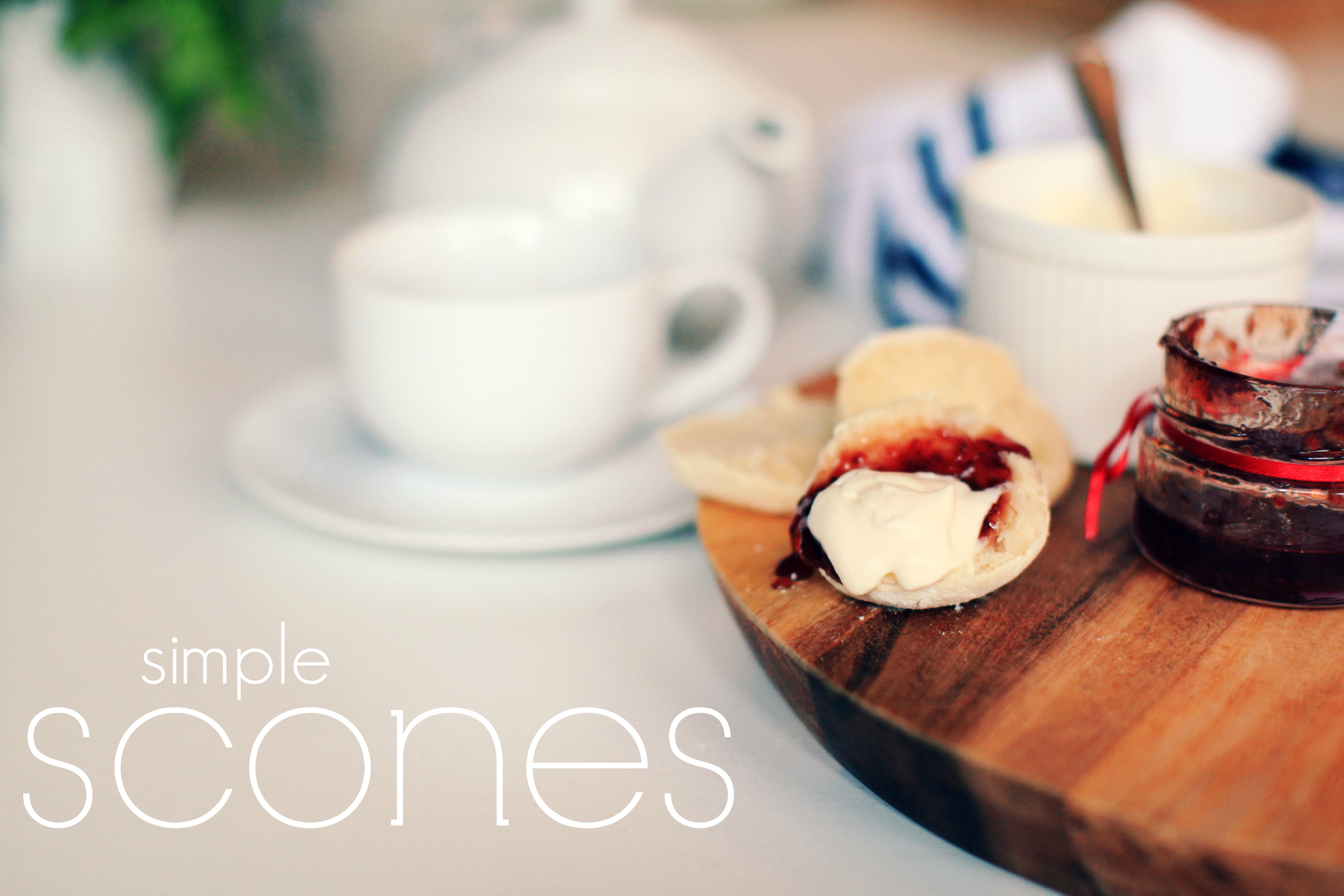 The weather here is starting to cool. The leaves are a beautiful golden brown, and there is a slight crisp to the air. As we wave goodbye to the last of summer, I am starting to welcome autumn with open arms.
Over the weekend I took advantage of the cold, rainy conditions outside and rugged up indoors to bake some scrumptious scones!
My aunty had recently been to stay at our house, and as a thank you gift she very kindly gave us some beautiful gourmet strawberry, raspberry and vanilla bean jam from Leura in the Blue Mountains. I knew straight away this would be the perfect accompaniment to the piping hot scones we were about to bake.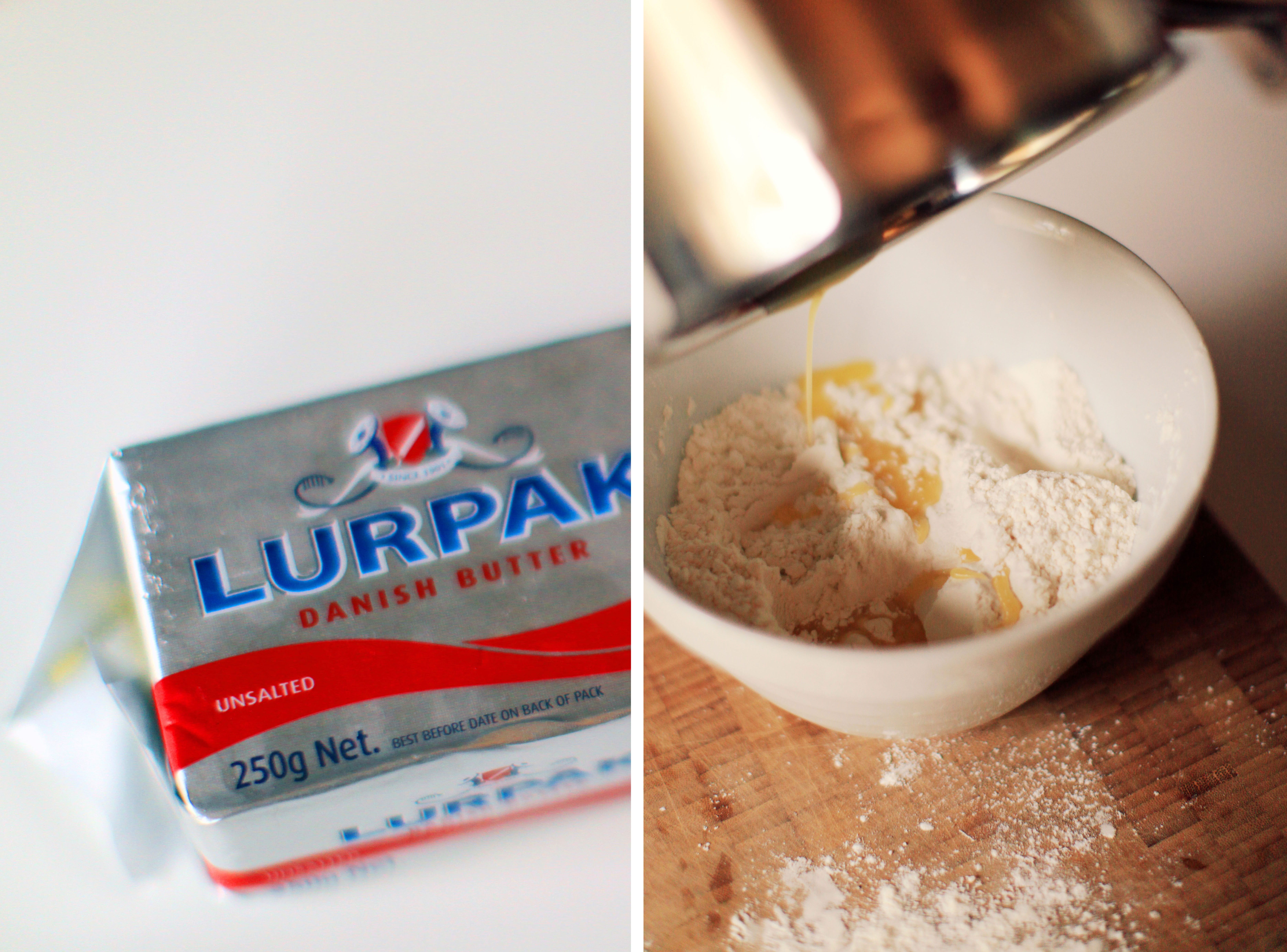 With the help of the husband, we set to work! This was actually our first time attempting scones, so I was a little apprehensive. I know they can be very difficult to perfect but armed with Bill Granger's Simple Scones recipe I knew we would be in good hands.
The wonderful thing about scones is the ingredient list. Not too long, and generally it contains most things you would already have in your fridge and cupboard. The secret is to make sure they are light and fluffy. There is nothing worse than eating a rock hard scone!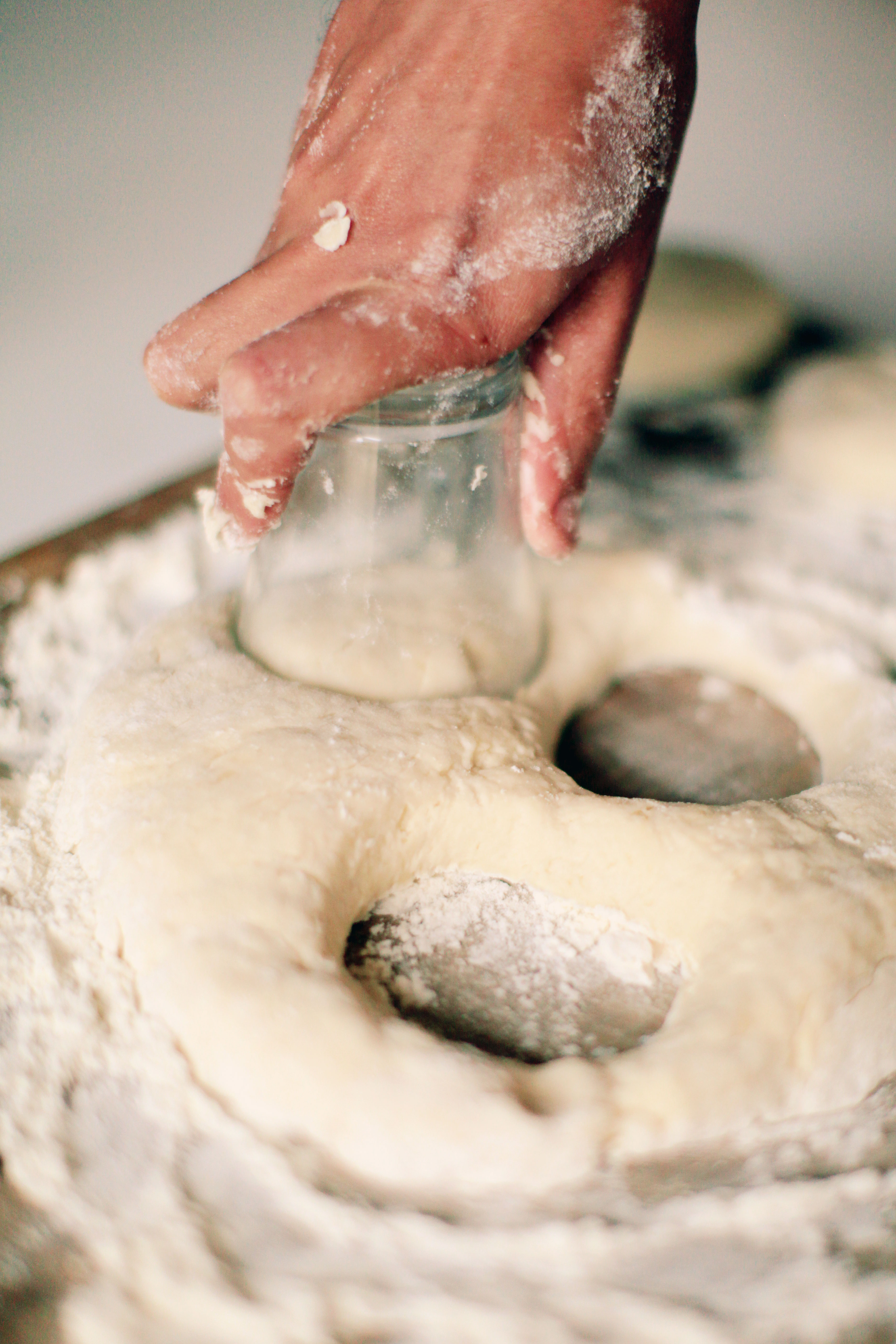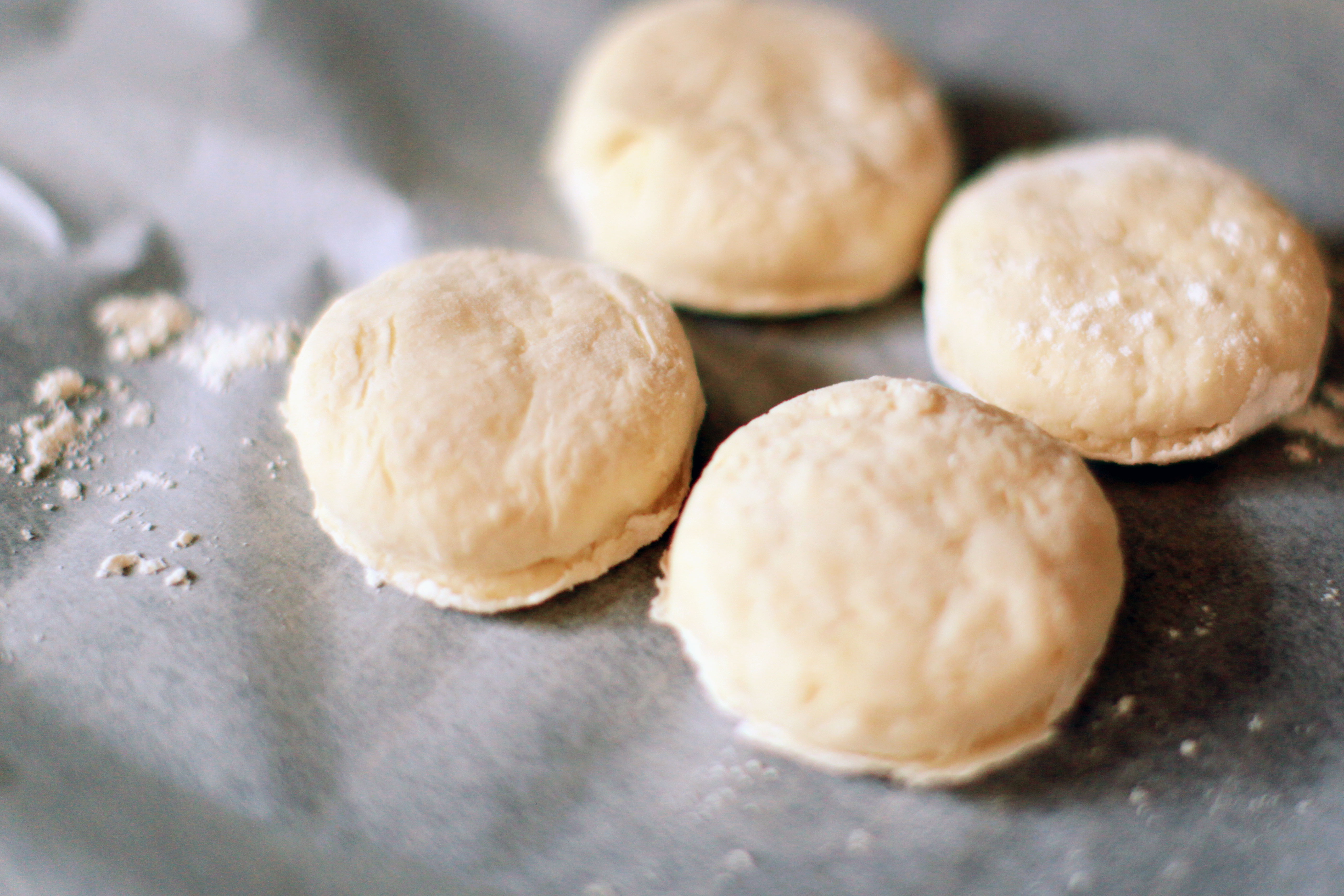 In the end, I was quite impressed with how they tasted. Although ever the perfectionist I would have preferred the texture to be a little fluffier and lighter. They had a slight golden brown to the edges and matched perfectly with the delicious gourmet jam and lightly whipped cream.
Enjoyed with a warm pot of freshly brewed tea this was the ideal afternoon escape as the rain tumbled down outside.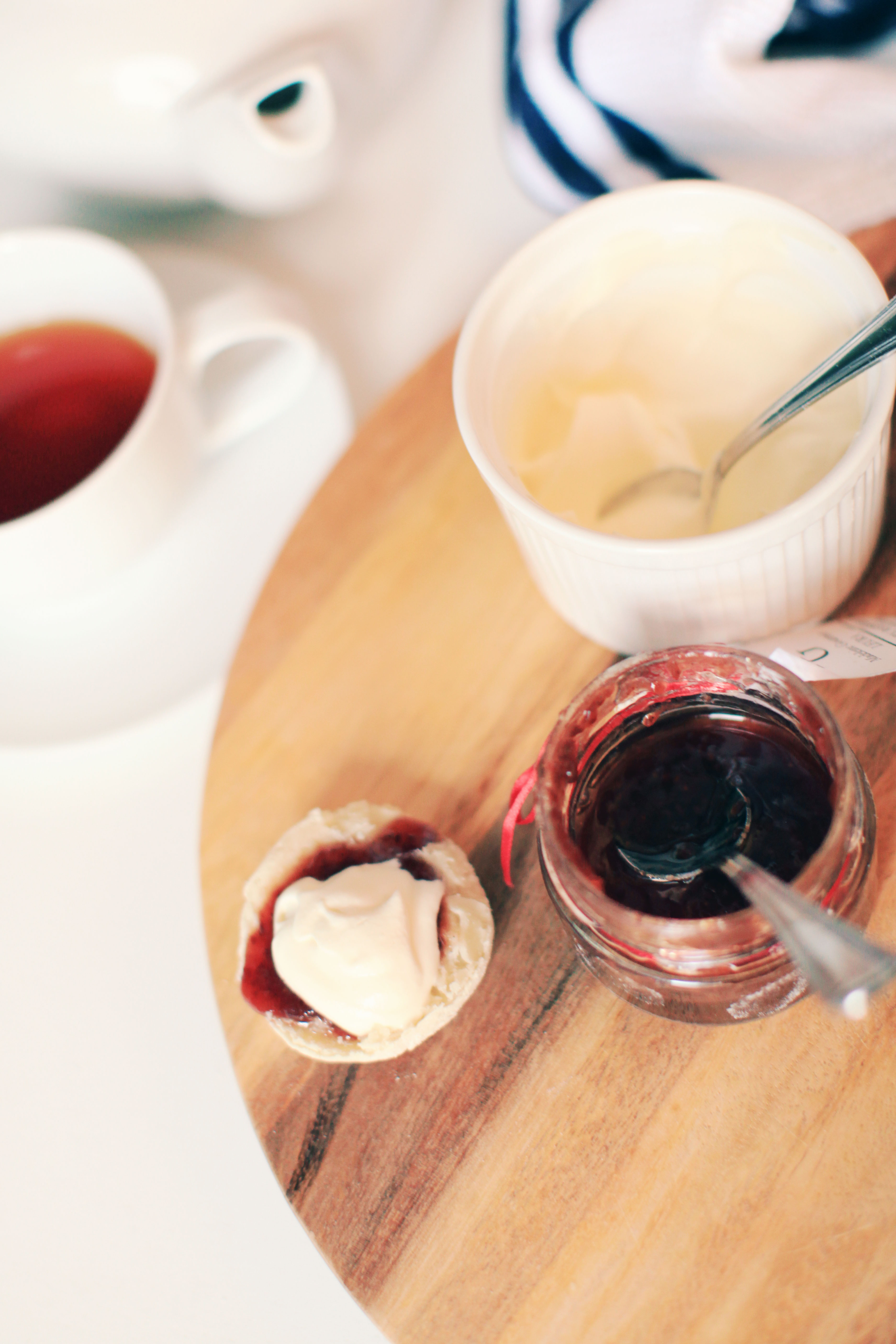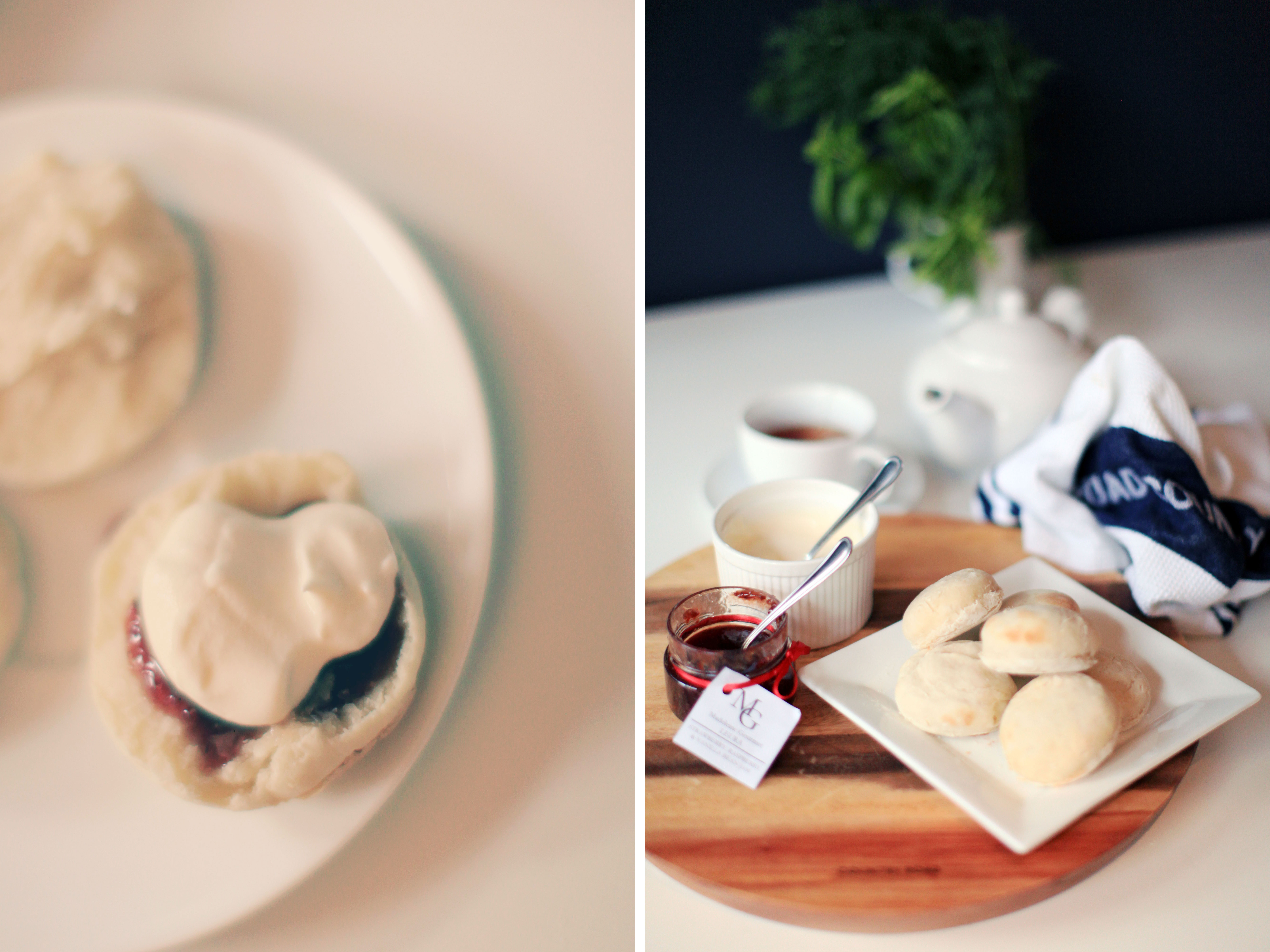 Bill Granger's Simple Scones Recipe

Makes 8
Ingredients
1 tablespoon icing (confectioners') sugar
2 1/2 cups plain (all-purpose) flour
1 1/2 tablespoons baking powder
A pinch of salt
250 ml (1 cup) milk
30 g butter, melted
To serve
Jam
Whipped cream
Method
Preheat the oven to 220°C. Sift the icing sugar, flour, baking powder and salt into a bowl. Add the milk and butter and stir to combine with a knife. Knead quickly and lightly until smooth and then press out onto a floured surface.
Use a glass to cut out rounds roughly 5 cm (2 inches) in diameter and 3 cm (11/4 inches) deep and place them close together on a greased baking tray. Gather the scraps together, lightly knead again, then cut out more rounds. Cook for 8 to 10 minutes, until puffed and golden.
Serve with jam and lightly whipped cream.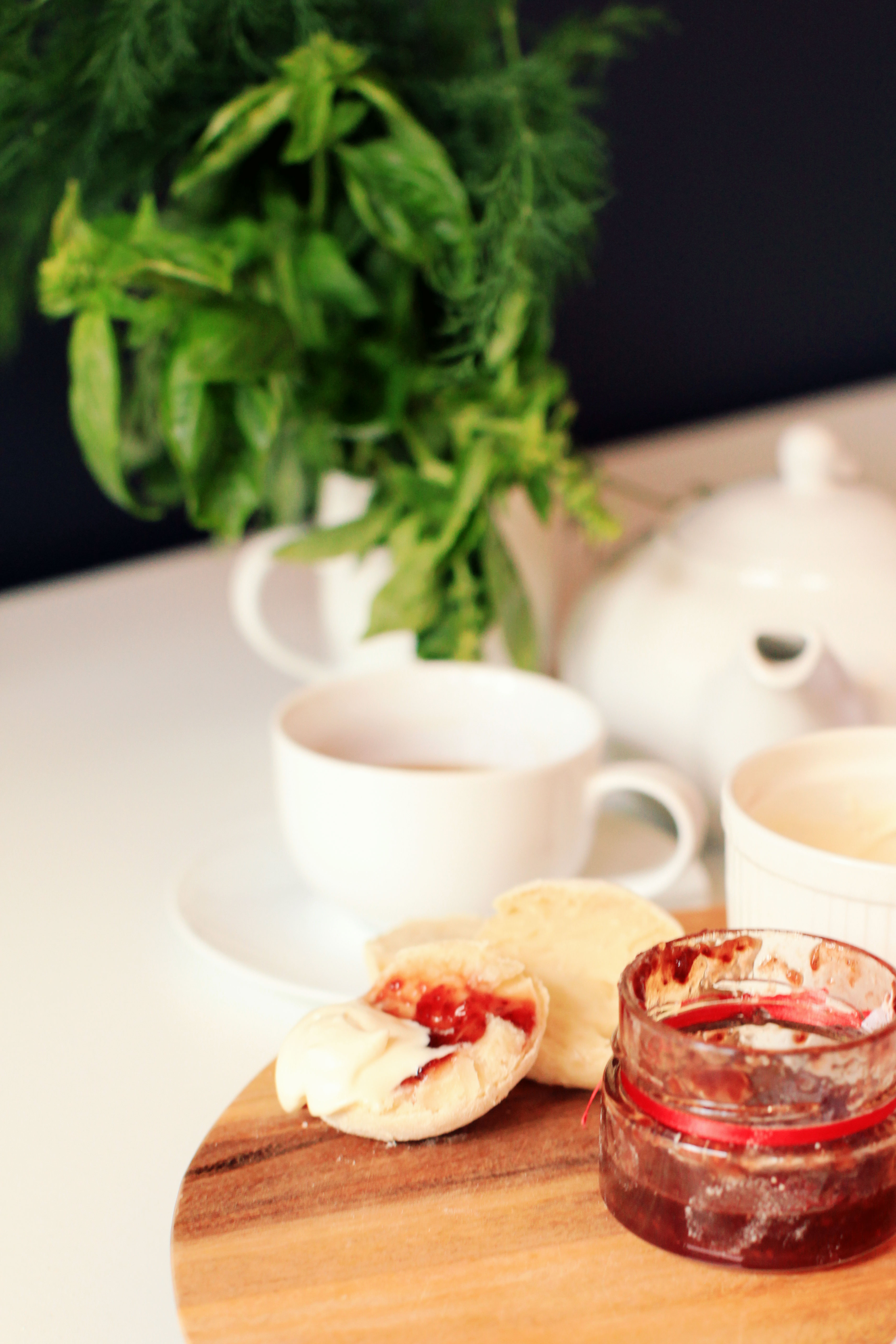 Have you perfected the art of the scone?
Do you have any tips or tricks?