A Morning In The Park | A Personal Post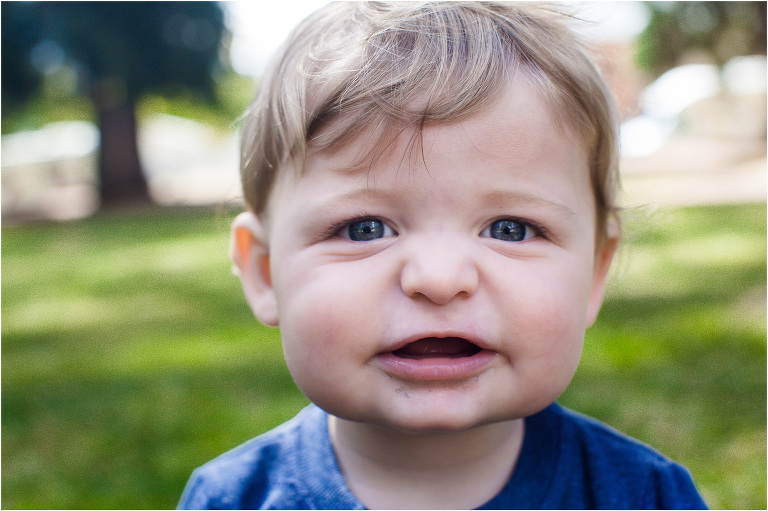 So things have been a bit quiet around here of late, and this little cutie is mostly to blame! I mean how can you expect me to say no to this cute squishy face?
We've spent the last 9 months cuddling, laughing and learning all about the world. With so many good days and a few not so great days. Being a new Mum brings so many emotions at once. Such love, just so much love. I'm not even sure how it's possible to love something as much as this. Then there are also feelings of fear, failure, joy, helplessness and happiness. All of these in just a single day usually!
I have tried to treasure every moment we have together, as it's already going by too quickly. Those little toes are just that bit bigger, those newborn snuggles are just a little bit shorter and it already feels like he can do so many things without my help that I continue to ask – "Where has my baby gone?!"
Everyone always says it will go by in the blink of an eye, and they're right! My little baby is turning in to a little man – keen to know all there is to know about EVERYTHING. If he can touch it, he will. Even if he isn't meant to touch it – he still will. He's exploring all around him in this new world of his and I'm so grateful to watch him learn. Just please, slow down time – I'm not ready for him to grow up so fast!
I am glad to be back and looking forward to sharing some more work with you soon. I can't promise there won't be more Henry posts to come too! If you want to follow our daily adventures, head on over to my personal instagram and say hi! 🙂