Byron Bay, New South Wales | Sydney Lifestyle Photographer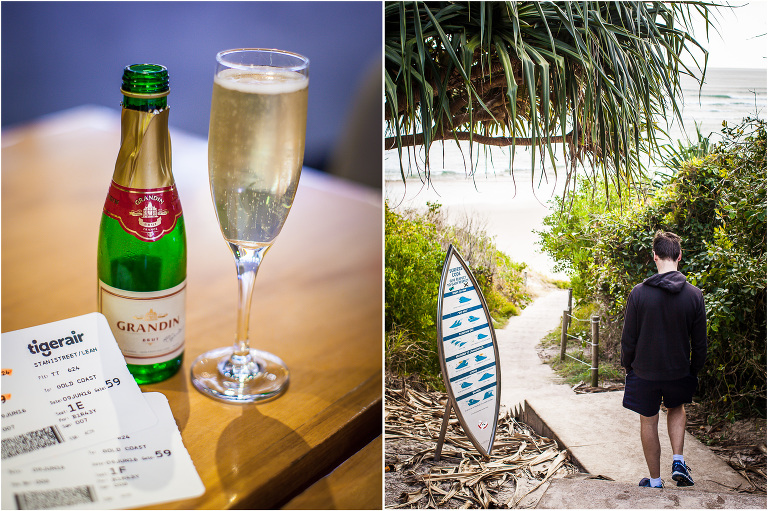 Over the long weekend, we took an extra day and headed up to one of my favourite places to visit, Byron Bay! Friends of ours invited us to stay with them and we were most excited to check out all the area has to offer.
We all jumped on a plane after work on Thursday and excitedly landed on the Gold Coast before picking up our rental car for the weekend and making the drive down the coast in to New South Wales. The husband and I were lucky enough to be "upgraded" on our flight – front row seats! Nothing beats being served first from the air hostesses.
Our first day we woke to blue skies and warm weather, so kicked off the day with a beautiful beach side stroll before grabbing some coffee in town. As it was still a work day, Byron itself was nice a quiet – not a tourist in sight! We enjoyed the leisurely pace the early morning had to offer and the crispness in the morning air.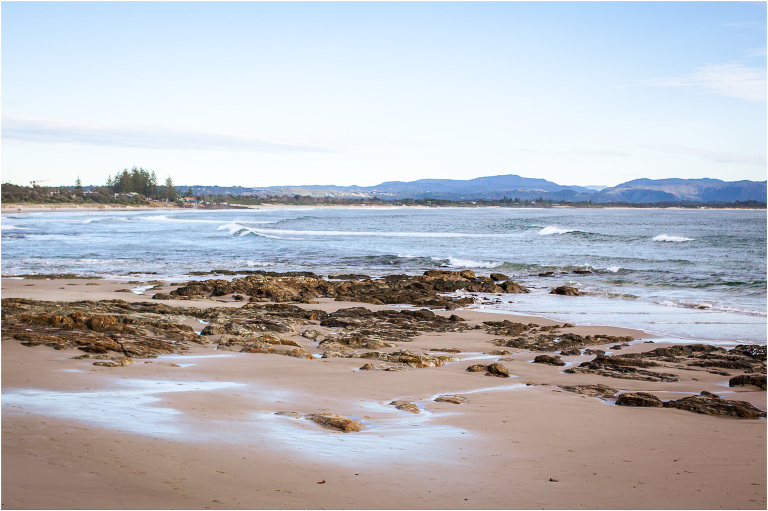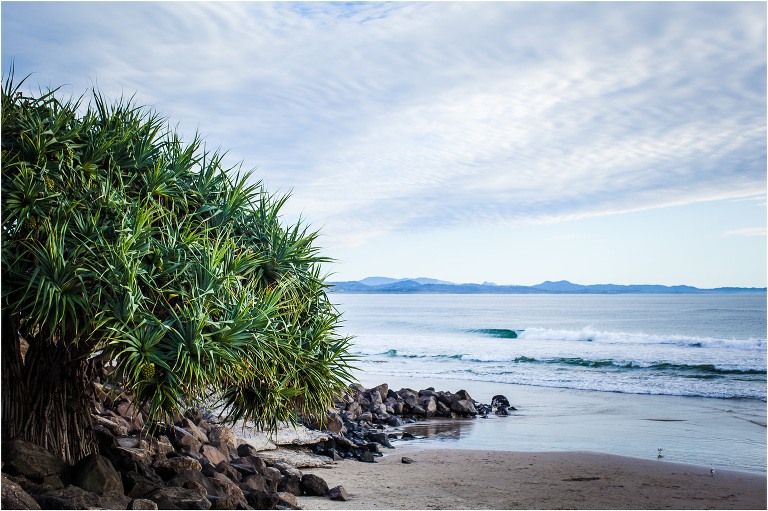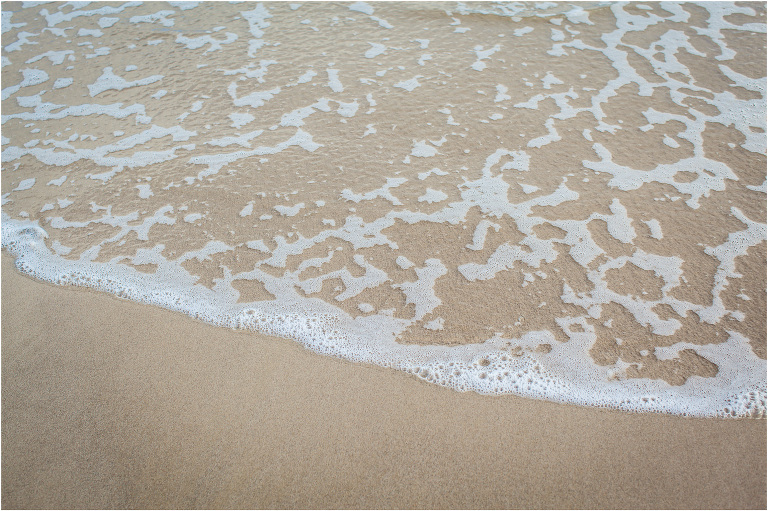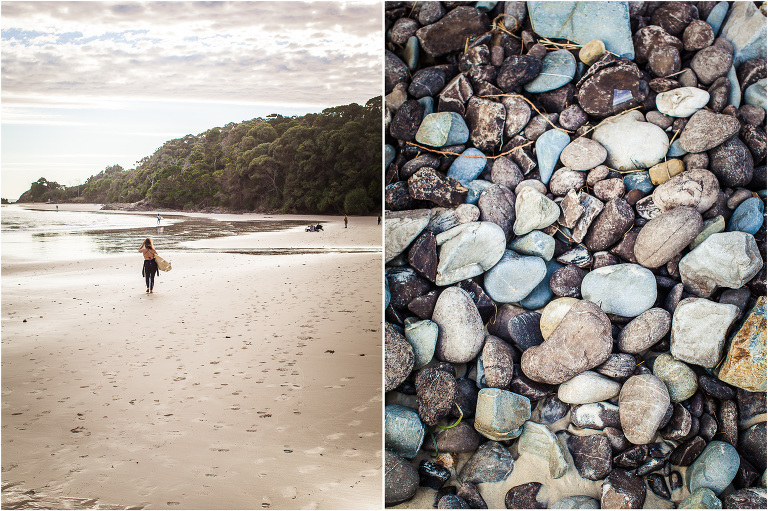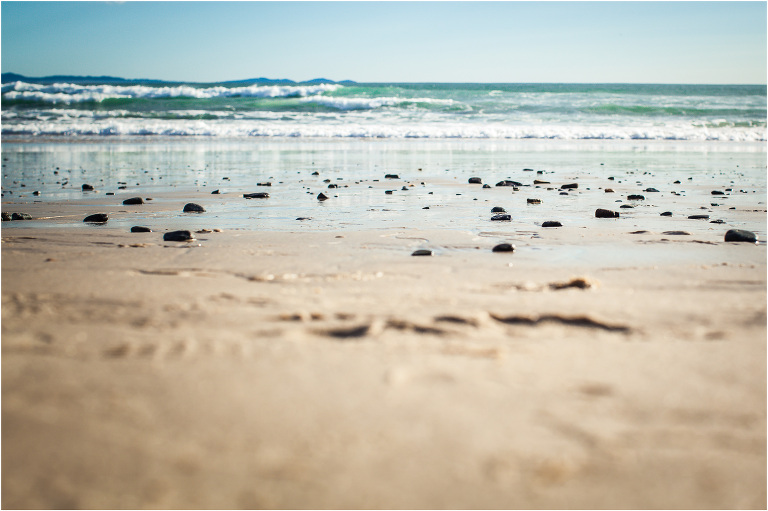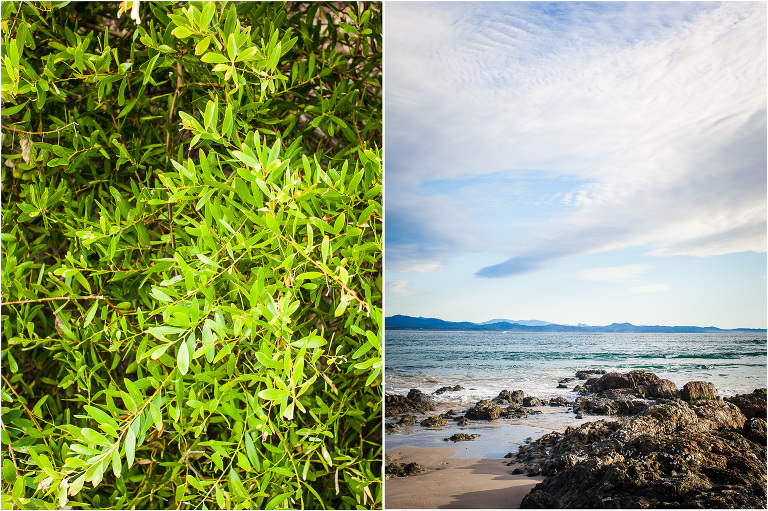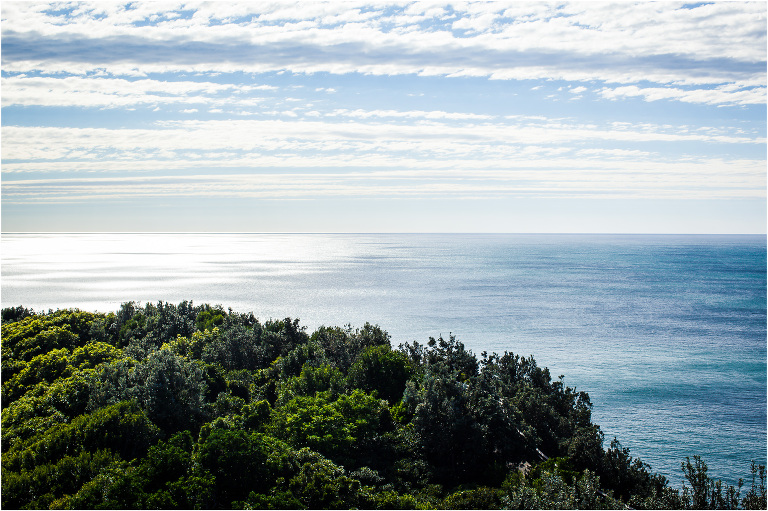 No trip to Byron Bay is complete without a visit to the Lighthouse and the most easterly point of Australia. With stretches of ocean as far as the eye can see we were keeping our eyes out for some whales as the season is underway now.
It brought back so many memories as a child sitting on the local headlands around Coffs Harbour with my family watching for the telltale shot of water out of the ocean!
The lighthouse was busy as usual with many tourists making the trip for the beautiful views and photo opportunities. Throw in the odd fitness junkie and it was all happening at the lighthouse that morning!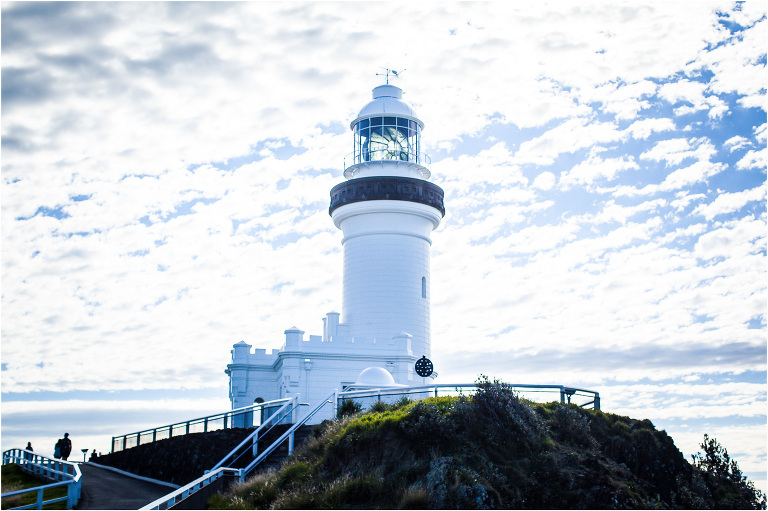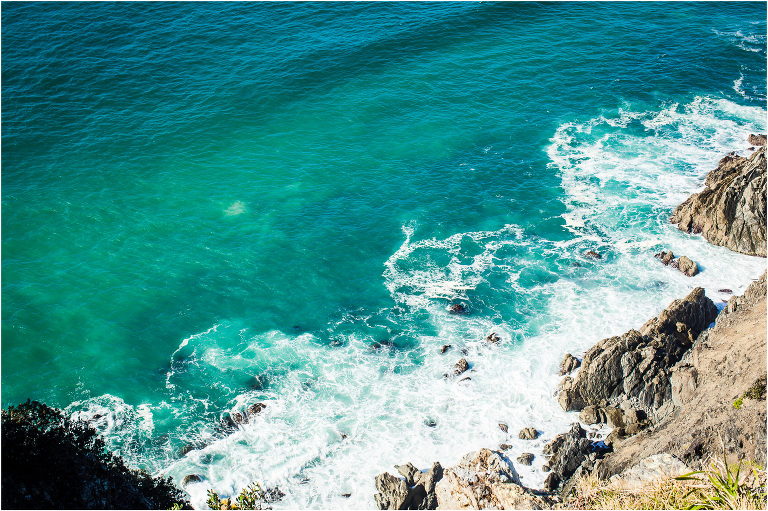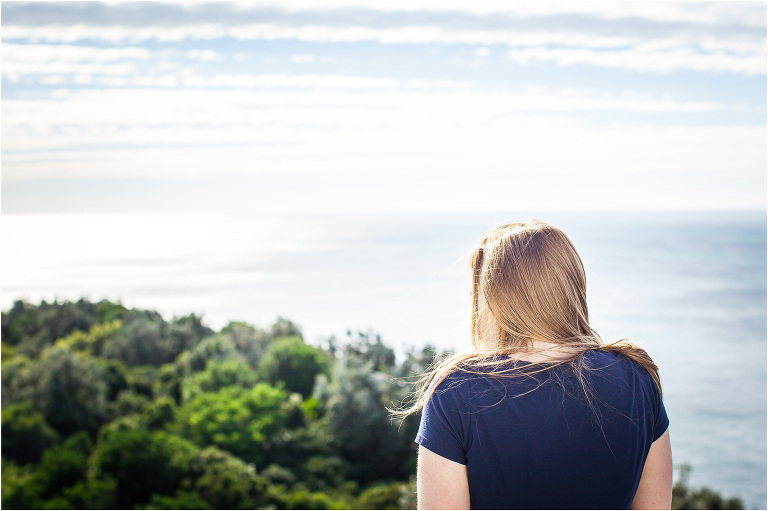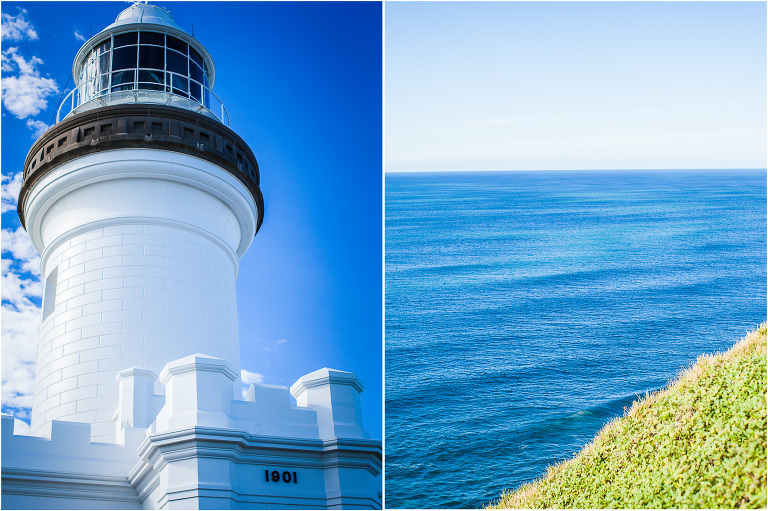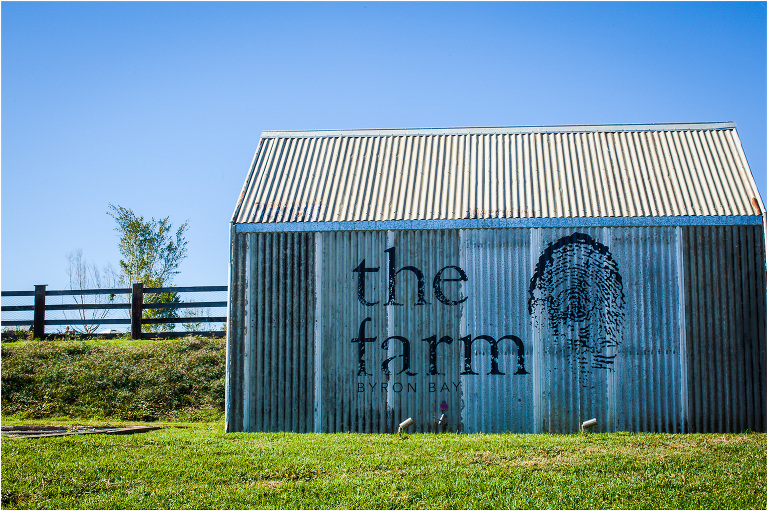 A place that has been high on my Byron Bay hitlist is The Farm!
Situated a short 13min drive from the centre of Byron in Ewingsdale you can find the 80 acre working farm.
Home to a community of growers, producers, eateries, and educators who share a passion for growing food using traditional, sustainable methods that are 100% spray and chemical free it was a perfect way to spend the day as we ate breakfast, wandered the farm and relaxed overlooking the beautiful surroundings.
Keep your eyes peeled for a blog post dedicated to The Farm, as there is just so much to see and do!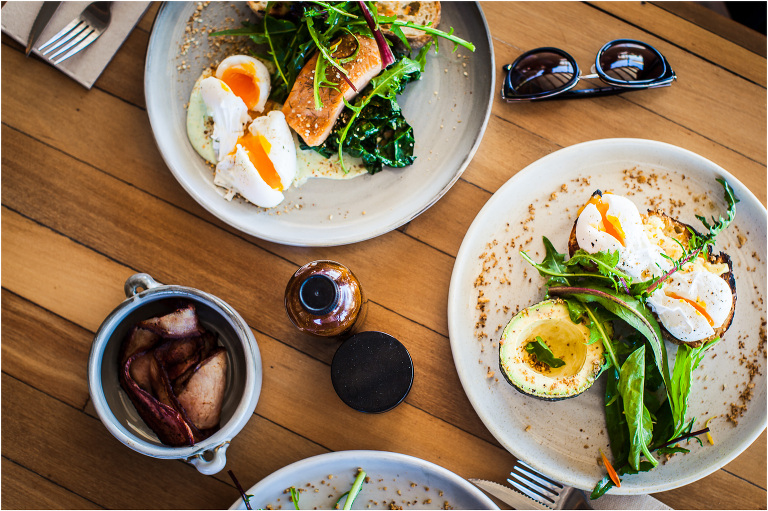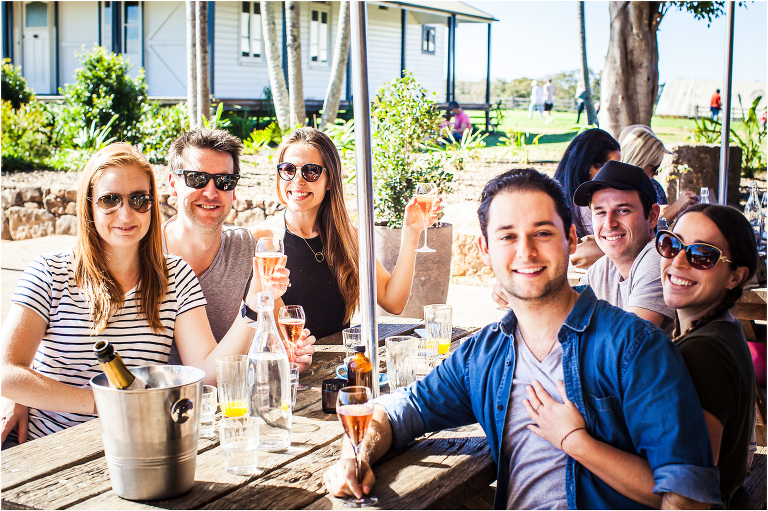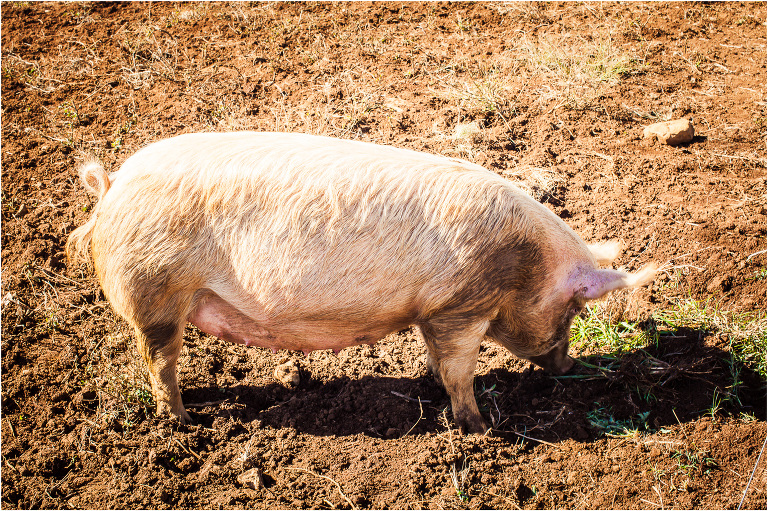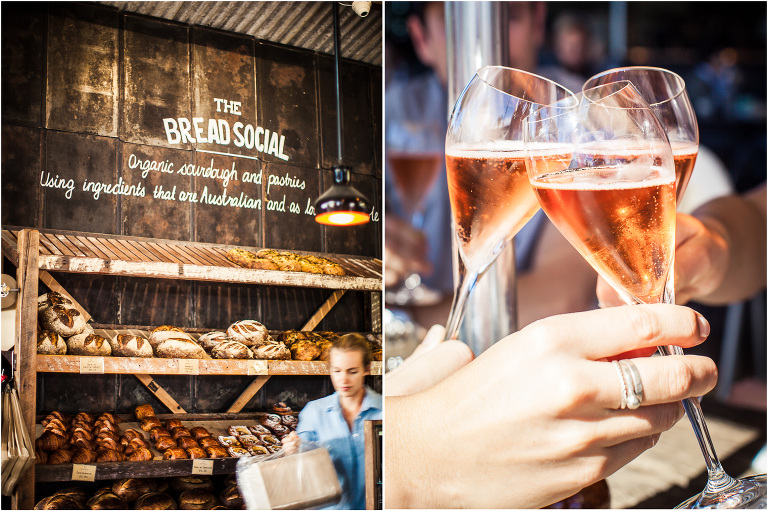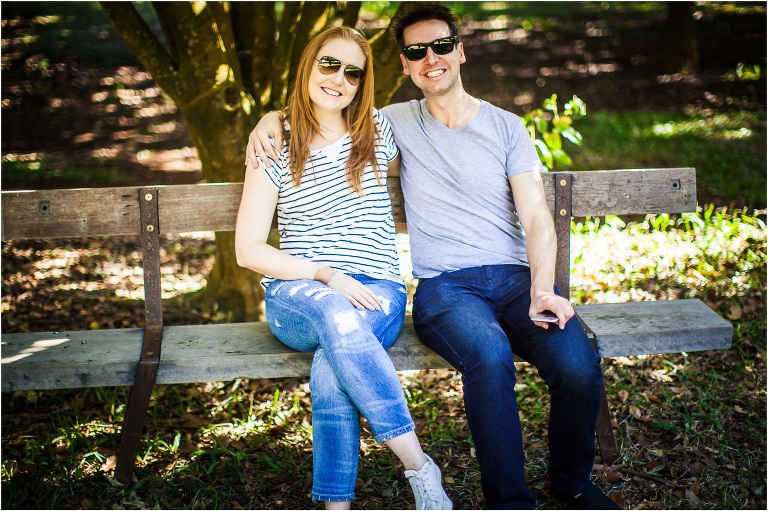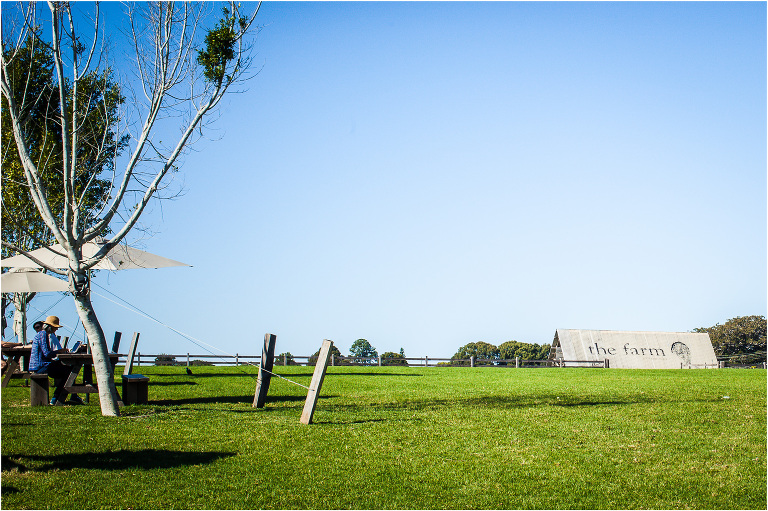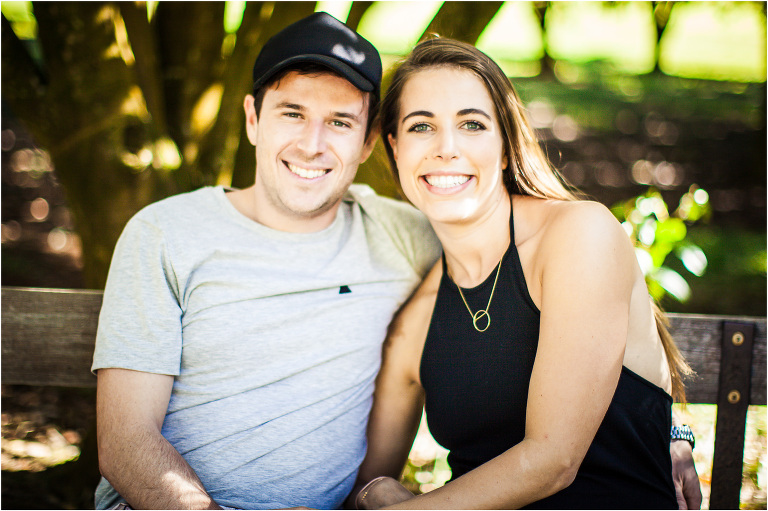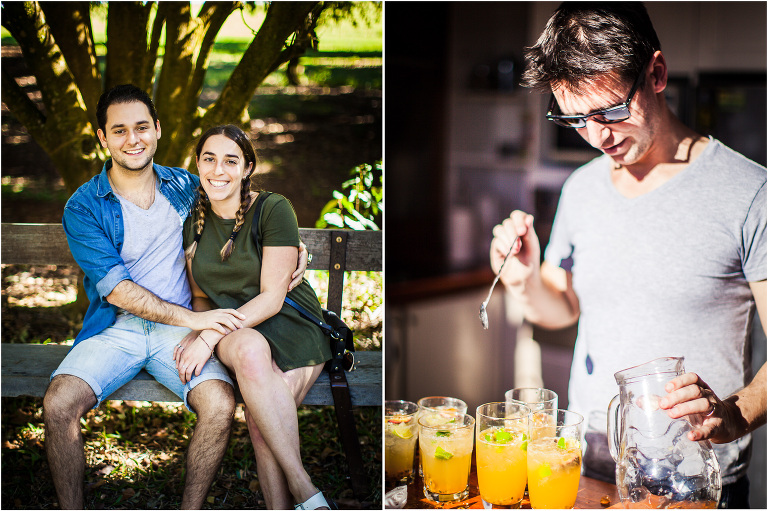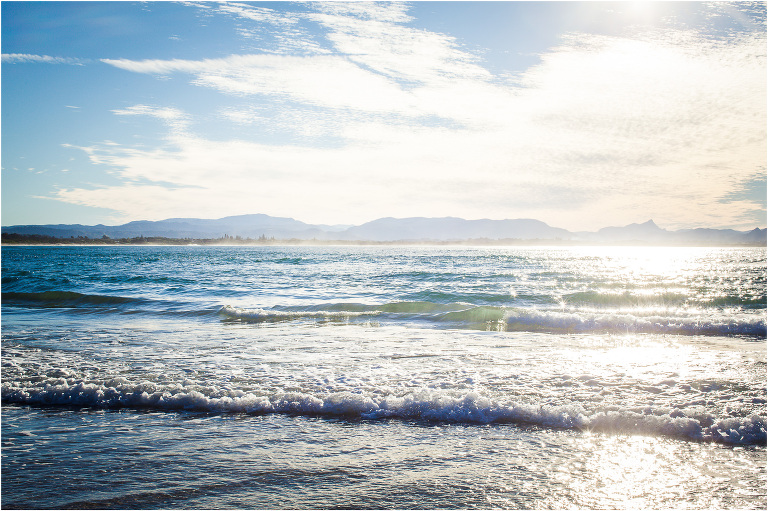 Afternoons were spent relaxing at the beach (with the water warm enough to swim in the middle of winter!) and beautiful cheese plates and wine as the sun set.
Each day we were greeted by friends on the balcony hoping for a bite to eat. This cheeky guy even took off with half a wheel of cheese one day!
While there we were treated to such an amazing sunset with a gorgeous cloud formation providing some beautiful scenes from the balcony. It was so interesting to watch the colours change as the sun dipped behind the mountain range and below the horizon.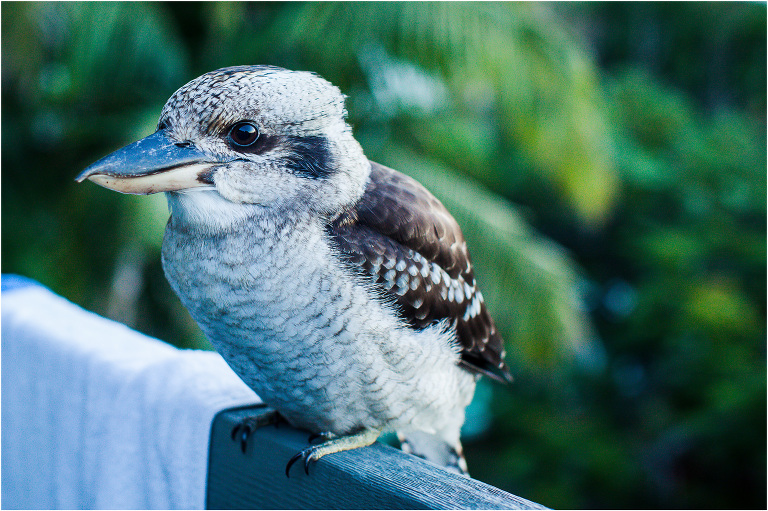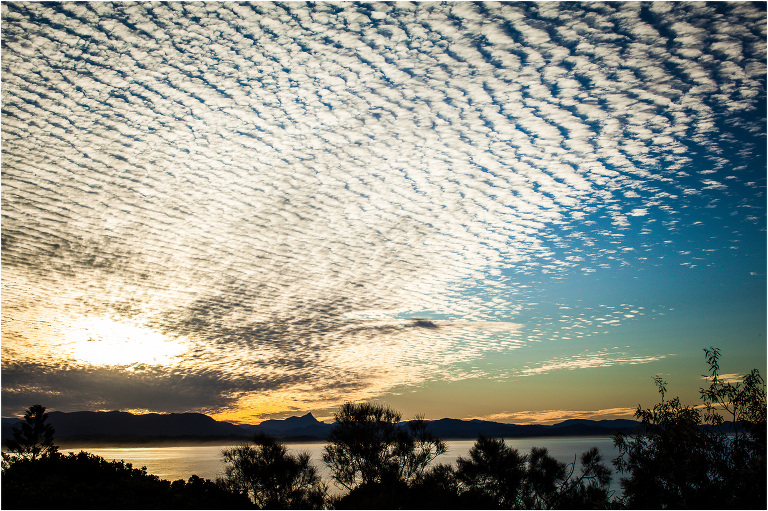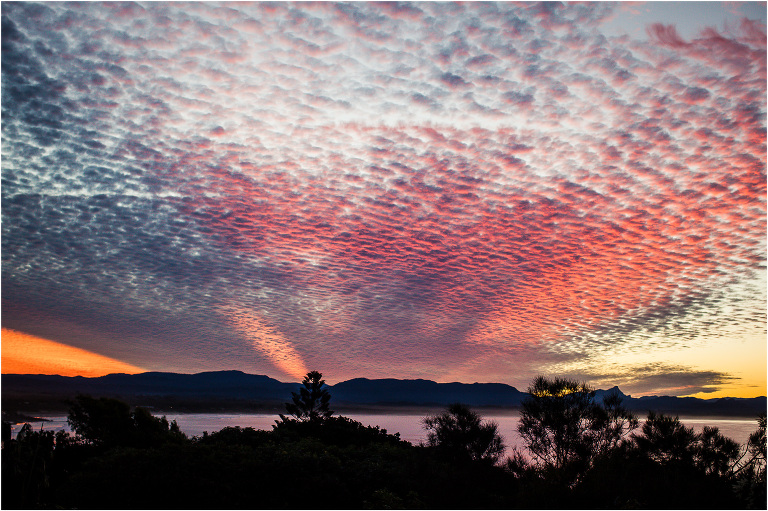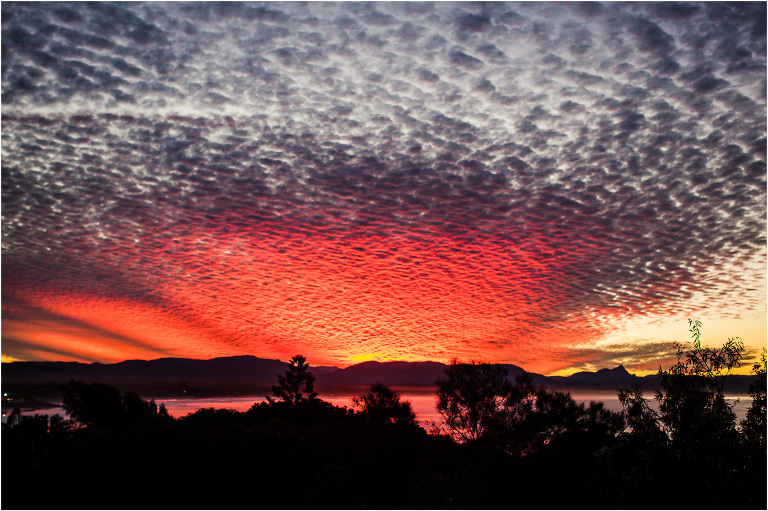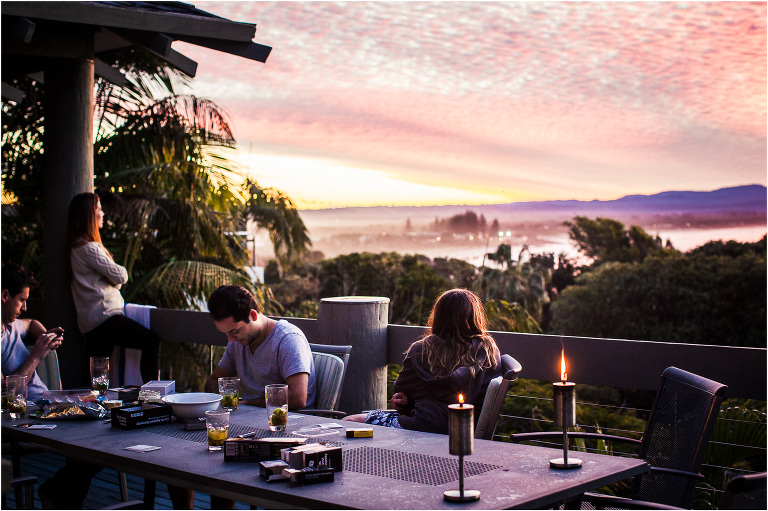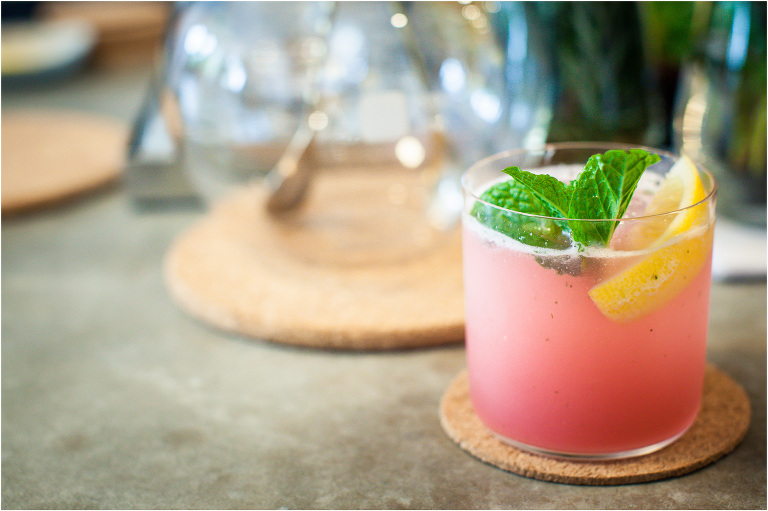 We treated ourselves to an amazing lunch in Brunswick Heads at Fleet Restaurant. They had a cancellation, so we were lucky to get in as they are booked out until August! And you can certainly see why.
Astrid and Josh provide a beautiful dining experience that almost make you feel like you are dining in their funky and hip home. With a small number of seats available the service is very personal and one you walk away from wanting more. Be sure to keep your eyes peeled for my post on Fleet, as there is much more to share!
According to our local cab driver, Brunswick Heads is the new Byron!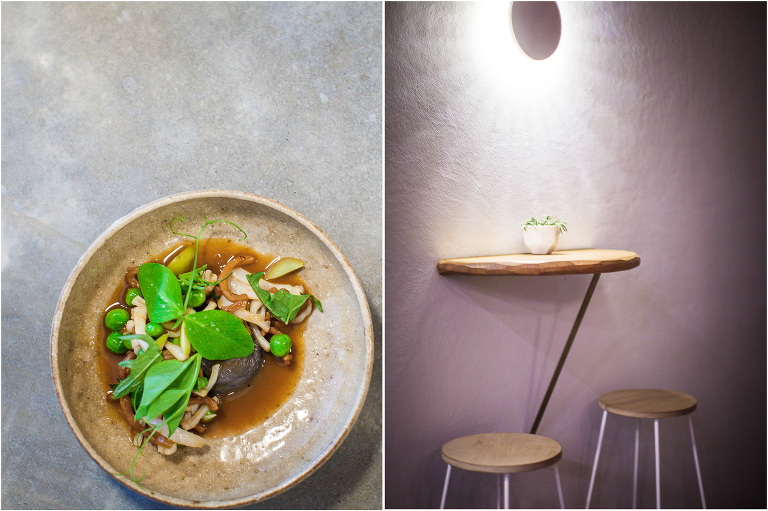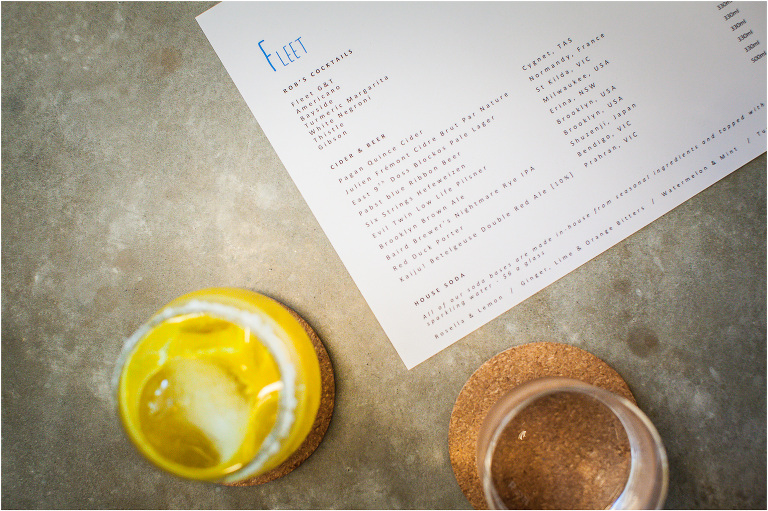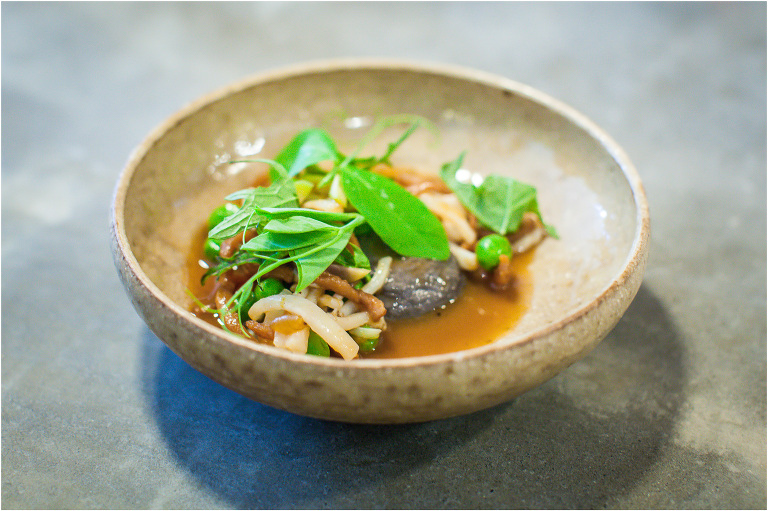 Sadly, our trip didn't end so well. We got a flat tyre on our rental car, it rained for 2 straight days, and the whole house ended up getting quite sick! Luckily we had made the most of the days we were feeling well, so that was a least something.
Byron will always have a special place in my heart and I am so grateful we had the chance to visit again. The north coast of New South Wales is a magnificent part of the world, and I'm so glad to see that new and wonderful places are opening such as The Farm and Fleet. Hopefully we will return soon enough!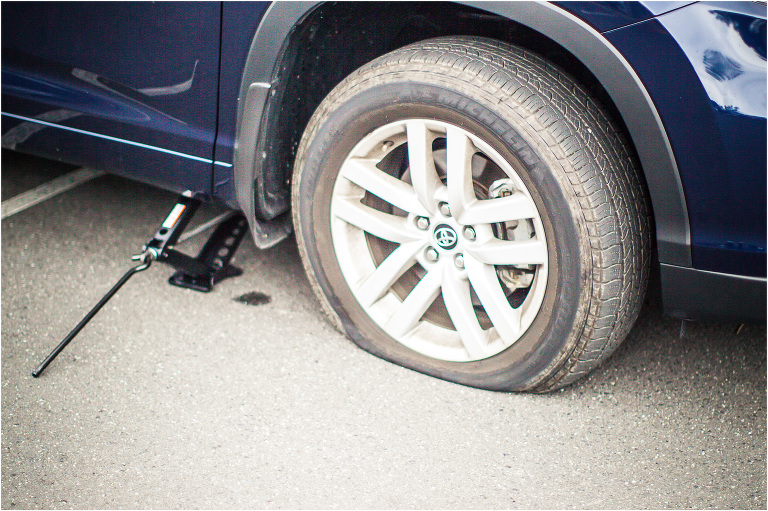 What is your favourite place on the North Coast of New South Wales?
Do you have a soft spot for Byron Bay?