Barossa Valley, South Australia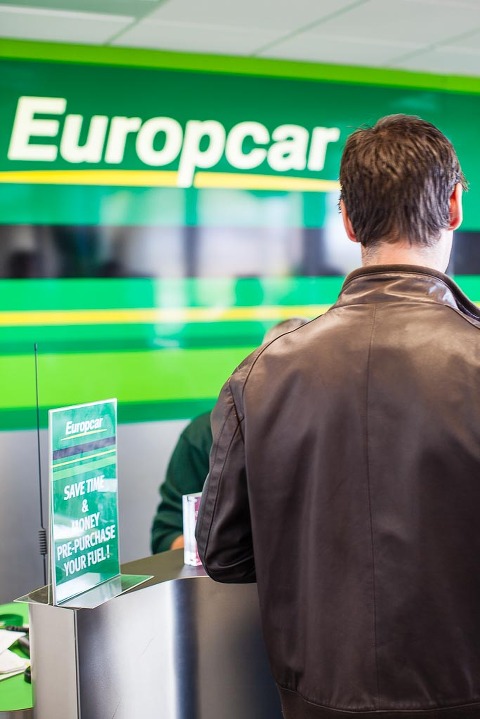 Earlier this year we were lucky enough to spend a long weekend wine tasting with friends down in the Barossa Valley in South Australia. It was right after the vineyards had started to release their latest vintages so it was the perfect time to stop by a few of our favourite cellar doors.
We flew down, and rented a car from Europcar at the airport which was super simple, and we needed quite a large car as there were 5 of us travelling! First stop was to our accommodation which was a cute little cottage in Nuriootpa which is actually part of Elderton Wines. Centrally located to all the wine areas of the Barossa, it was perfect as we could still walk to the local shops to pick up supplies as needed. It has 3 bedrooms, with a full kitchen and plus an outdoor entertaining area including a BBQ it meant we cooked at home while we were visiting as well.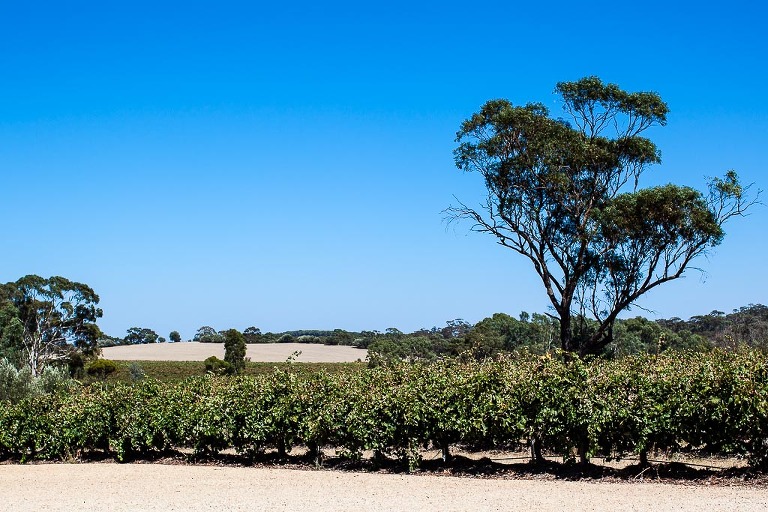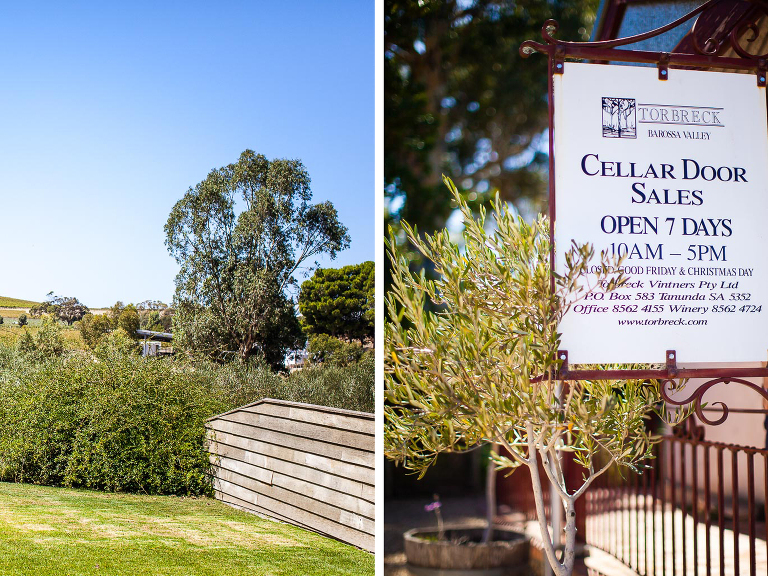 First vineyard on the agenda was Torbreck Vintners which would be one of our favourites in the Barossa. Having visited before we were excited to see what the latest vintage had to offer.
Torbreck Vintners was founded by David Powell in 1994. The roots go back to 1992 when David, who was then working at Rockford, began to discover and clean up a few sections of dry-grown old vines. Near lifeless, he nurtured them back to health and was rewarded with small parcels of fruit that he made into wine. David was able to secure a contract for the supply of grapes from a run-down but ancient Shiraz vineyard.
He managed to raise enough money to share-farm the vineyard, a practice which involves paying the owner a percentage of the market rate for his grapes in return for totally managing the vineyard.This share-farming principle has enabled Torbreck to use fruit from the very best vineyards in the Barossa Valley, which is home to some of the most precious old vines in the world.
The cellar door is an original settlers hut, and it has been lovingly restored providing a personal touch and some Barossa warmth whilst you taste the wines. It is open daily between 10am and 5pm so you can enjoy all that Torbreck has to offer.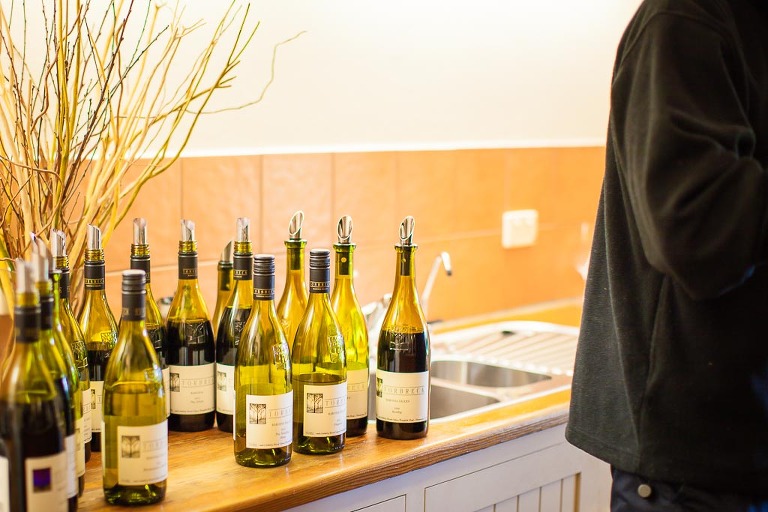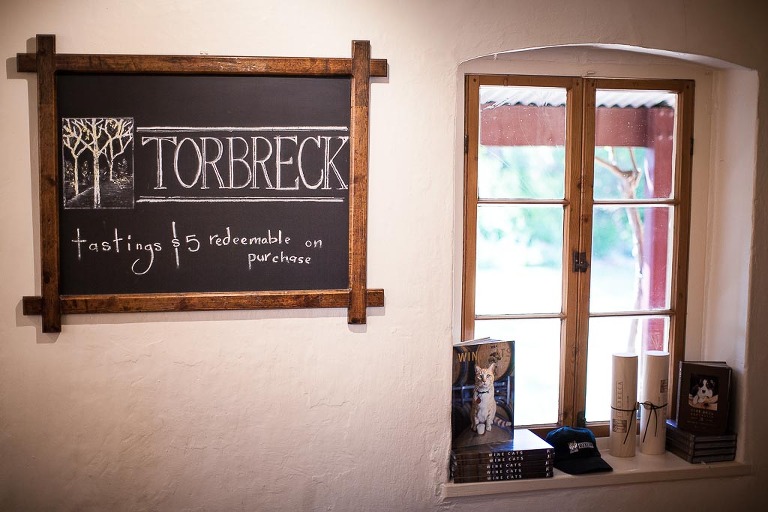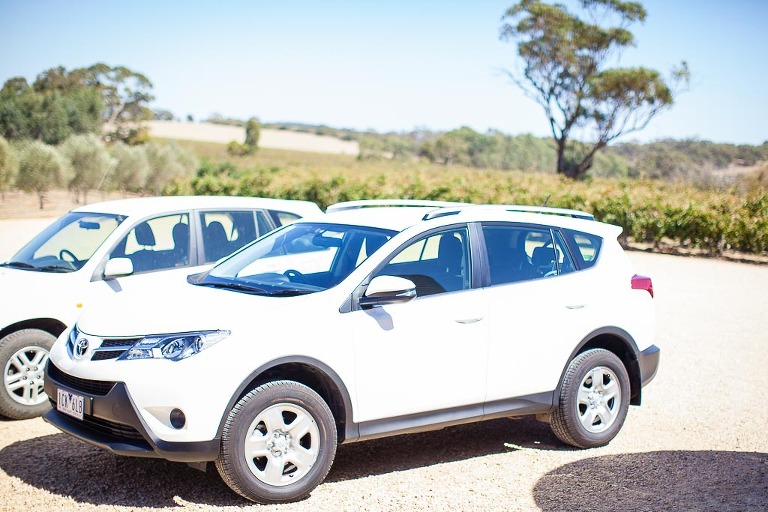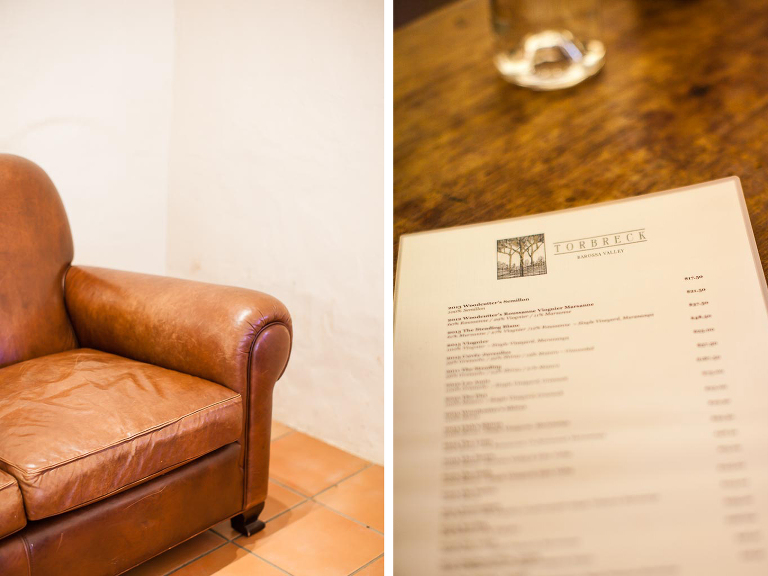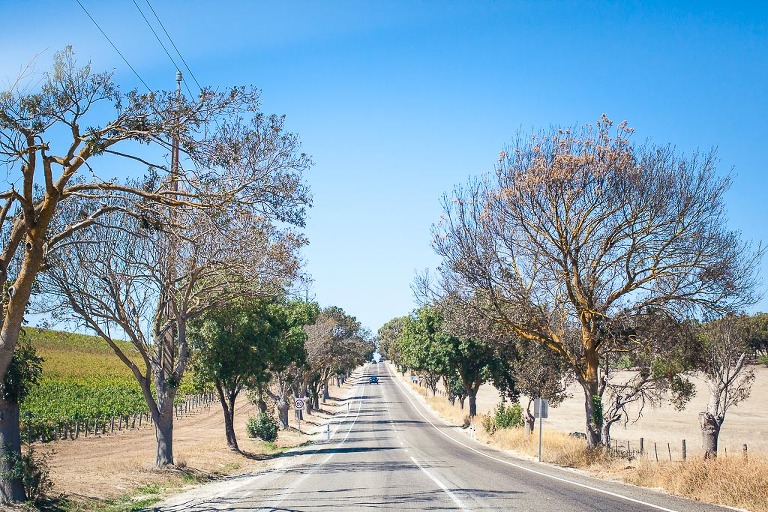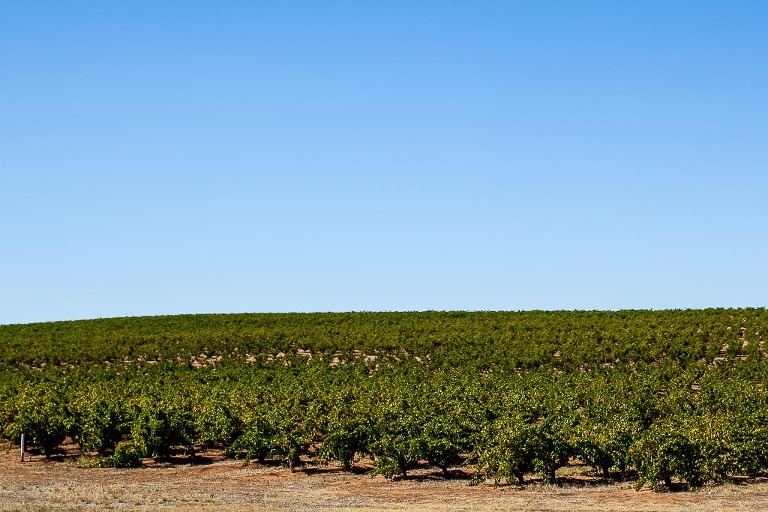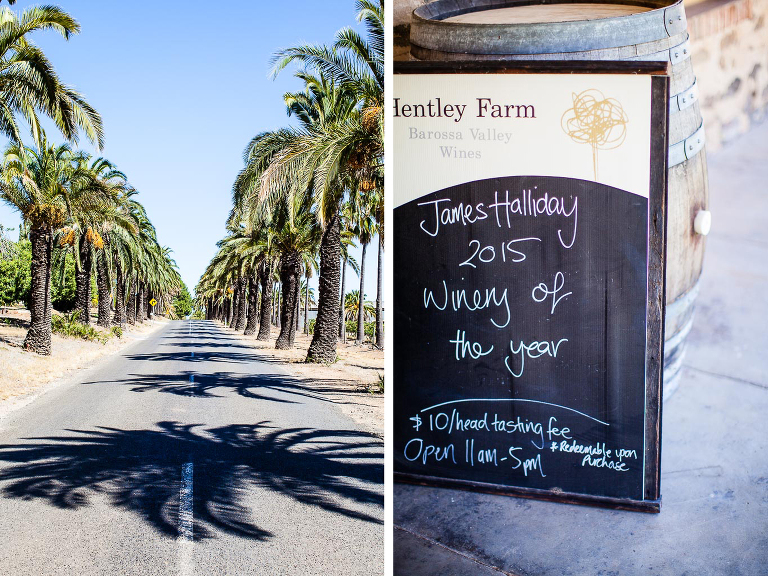 Next stop was award winning winery Hentley Farm. Set on the red-brown soils of the western Barossa Valley, Hentley Farm founders Keith and Alison Hentschke acquired the 150 acre vineyard and mixed farming property in the 1990s. Following extensive research to find out where the best red wine grapes in the Barossa Valley were being produced, their studies led them towards the rich red soils of the Seppeltsfield area. Keith used an old soil map from the 1950s to strategically locate the best parcels of land and after a number of years acquired Hentley Farm.
With a focus on perfecting the vineyards, the first wines weren't released from the property until 2002. The estate was extended with the purchase of the neighbouring high quality Clos Otto block in 2004. The Hentley Farm cellar door is housed in the property's original 1840s homestead. Faithfully restored to enhance its historic charm, the cellar door provides the perfect environment for an authentic boutique wine experience.
The cellar door is open every day from 11am to 5pm excluding Christmas Day, and a $10 per head Tasting Fee applies (redeemable upon purchase for groups under 8 people). We found this to be the case in most of our cellar door visits in South Australia. It seems the Hunter Valley here in NSW doesn't follow along with this idea!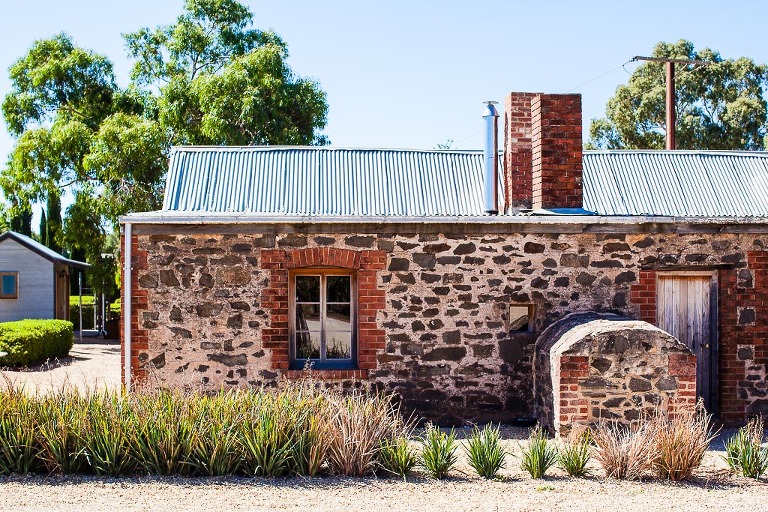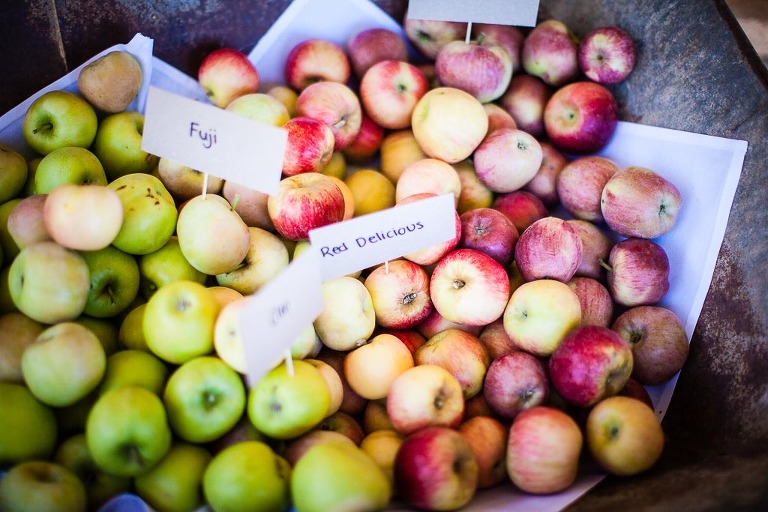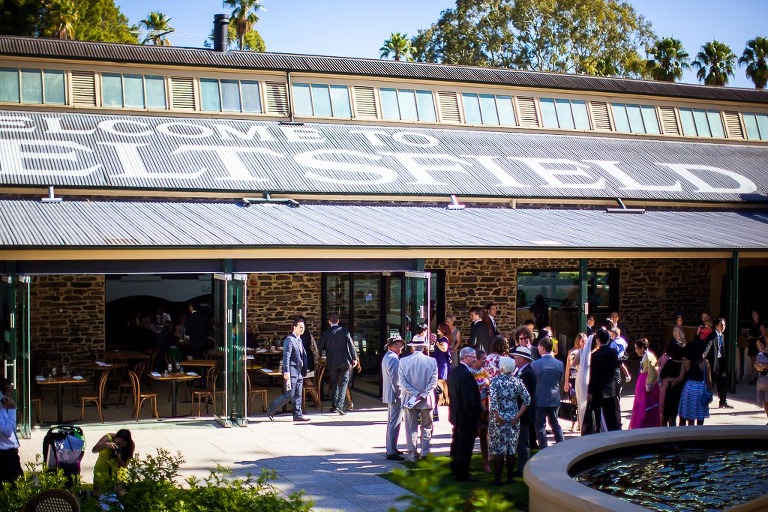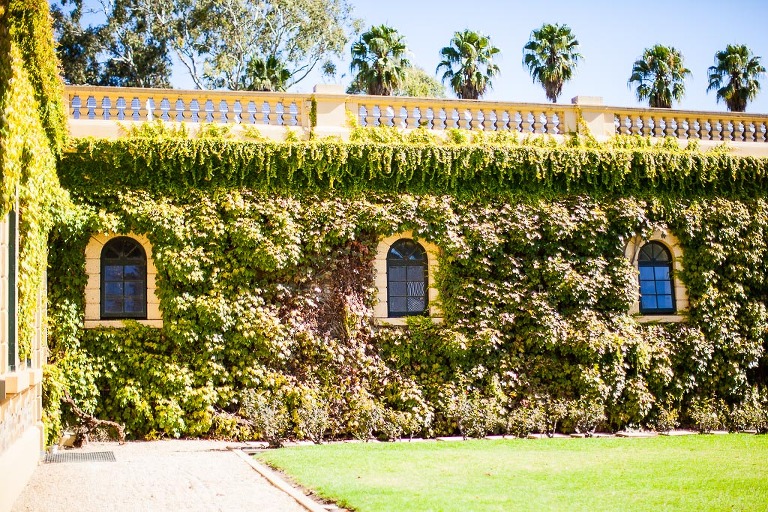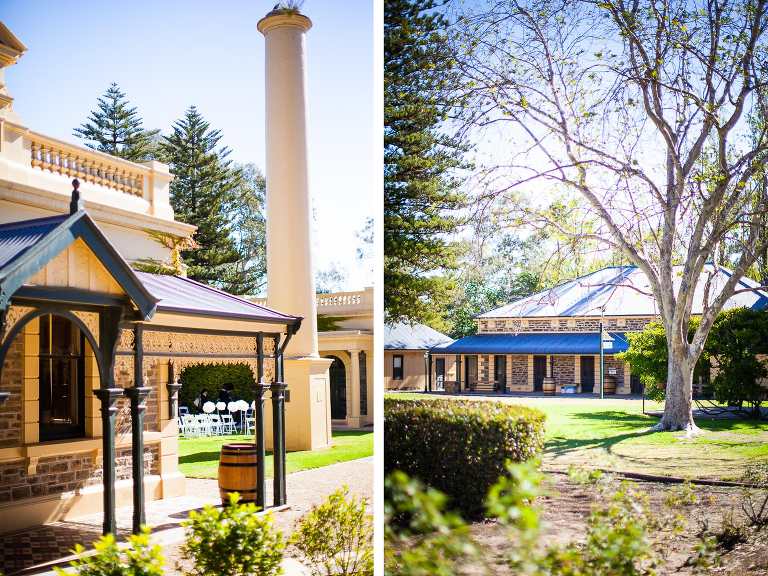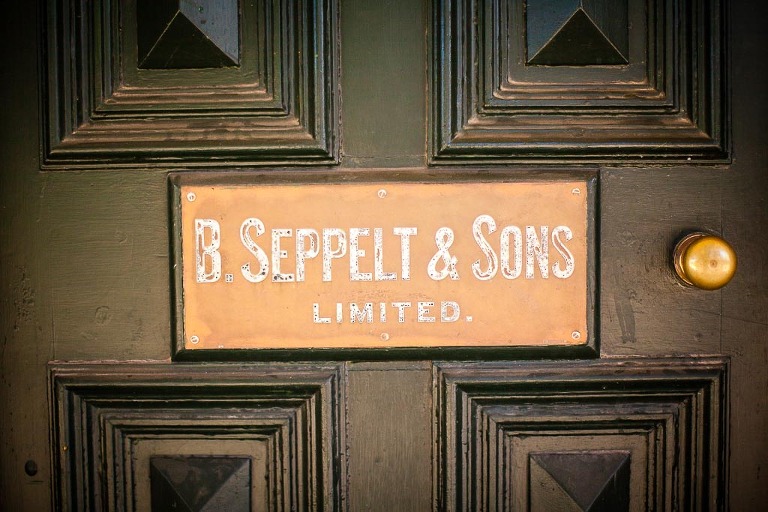 We couldn't visit the Barossa Valley without taking some time to admire the beauty of Seppeltsfield, one of the regions oldest vineyards. With a proud and priceless legacy dating back to 1851, Seppeltsfield is one of Australia's iconic wine estates.
Seppeltsfield is famed for the Centennial Collection – an irreplaceable and unbroken lineage of  Tawny of every vintage from 1878 to current year. Remaining the only winery in the world to release a 100 year old, single vintage wine each year.
The Seppeltsfield Cellar Door is located in the redeveloped c1900 Seppelt Bottling Hall, showcased in a world-class blend of historical and contemporary architecture. The Cellar Door features four seperate circular tasting alcoves, allowing our staff to host you in a unique setting of unparalleld ambience. A large centrepiece fireplace, slate wall features and ornate stone and timber finishes are highlighted through the cellar door space.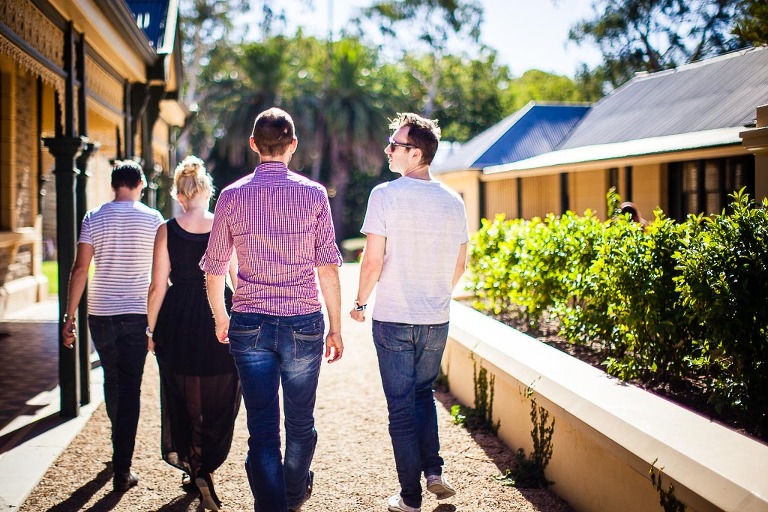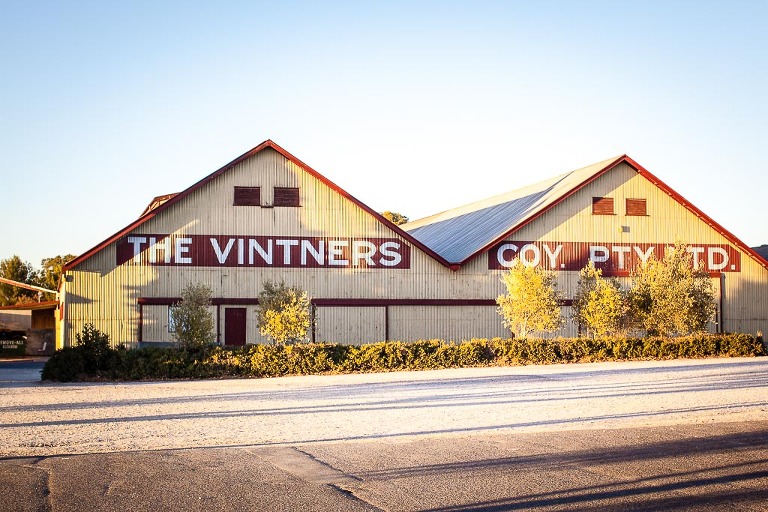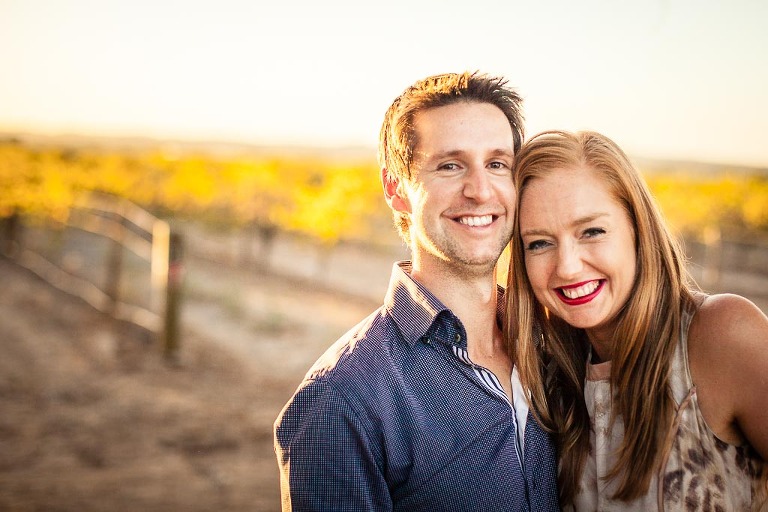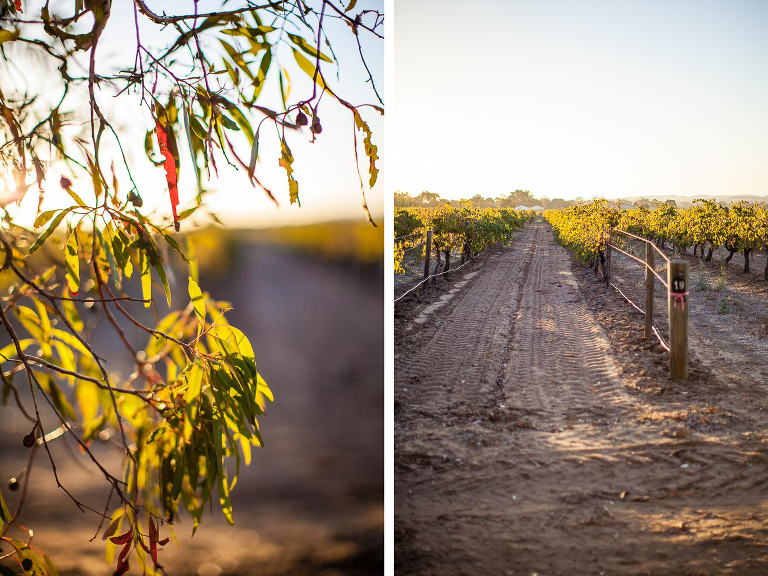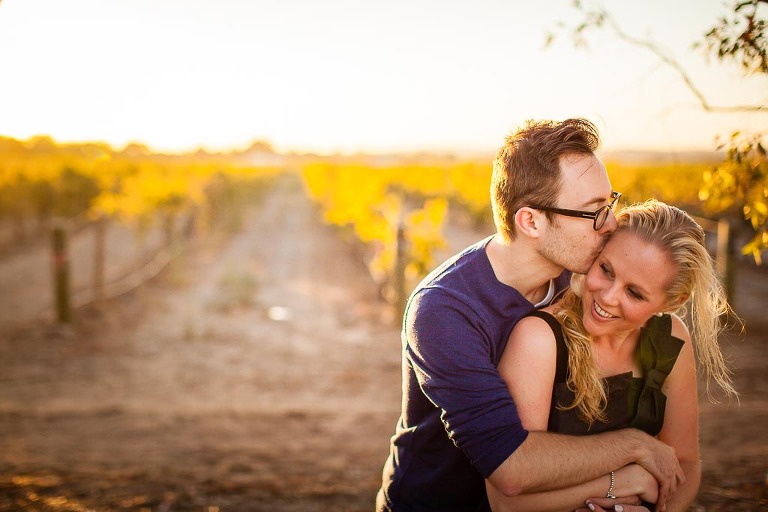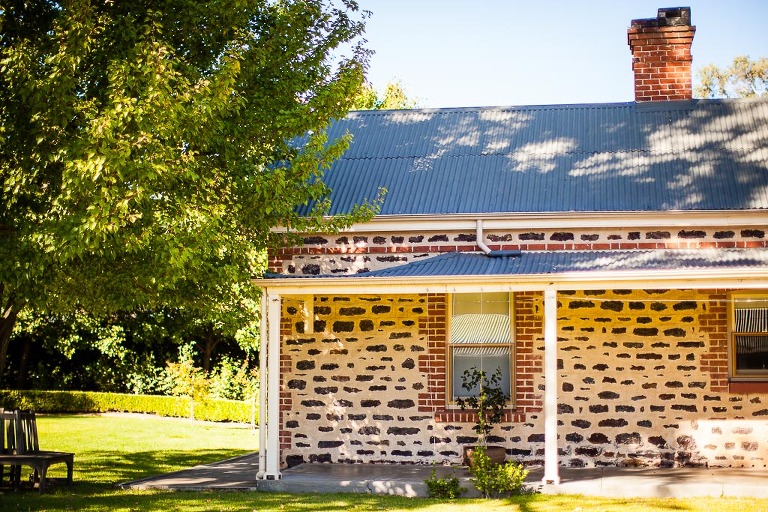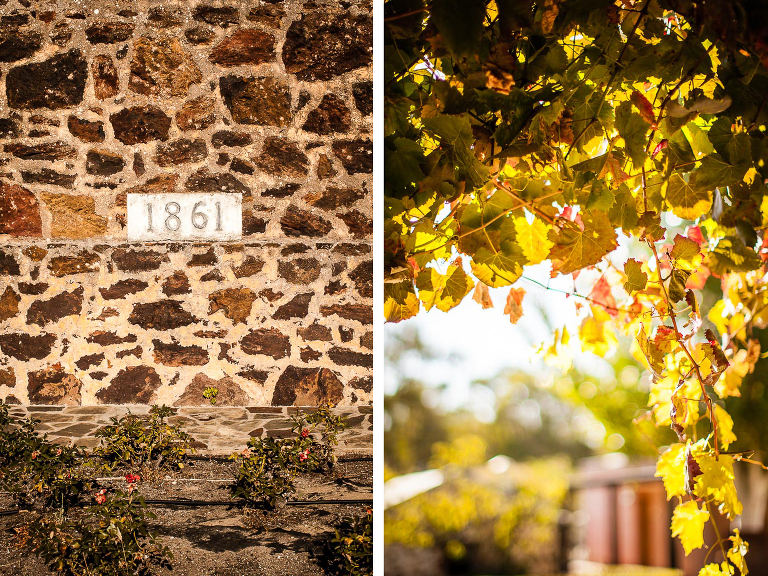 The next morning we started off the day by visiting one of the grandest cellar doors in the region. This is the second time I have visited Château Tanunda and it was just as majestic this time around. Built in the late 1880s, Château Tanunda is home to some of the earliest plantings of vines in the Barossa Valley, dating back to the 1840s and Australia's largest (37,674 square feet) and oldest wine Château.
Château Tanunda's origins go back to the 1860s and the decimation of Europe's vineyards by the phylloxera plague. Sensing opportunity in Europe's pain, the three founders of Château Tanunda built a Bavarian-style Château dedicated to the production of fine quality wines. For a while this grand vision would become the largest winemaking facility in the Southern Hemisphere.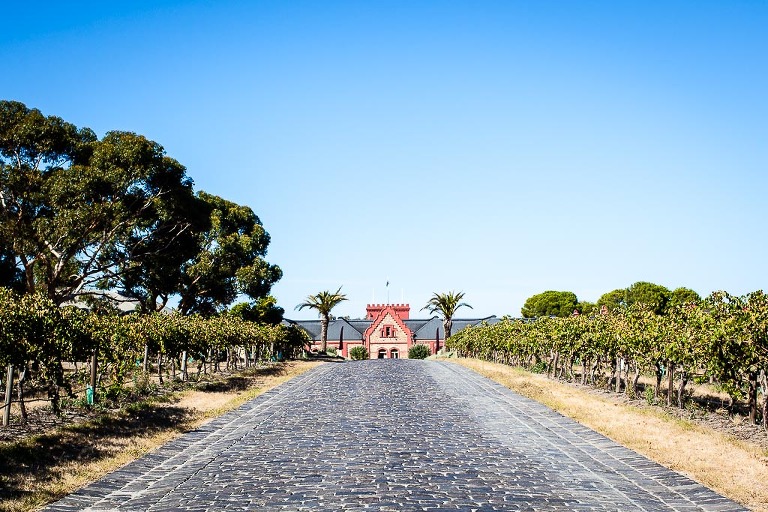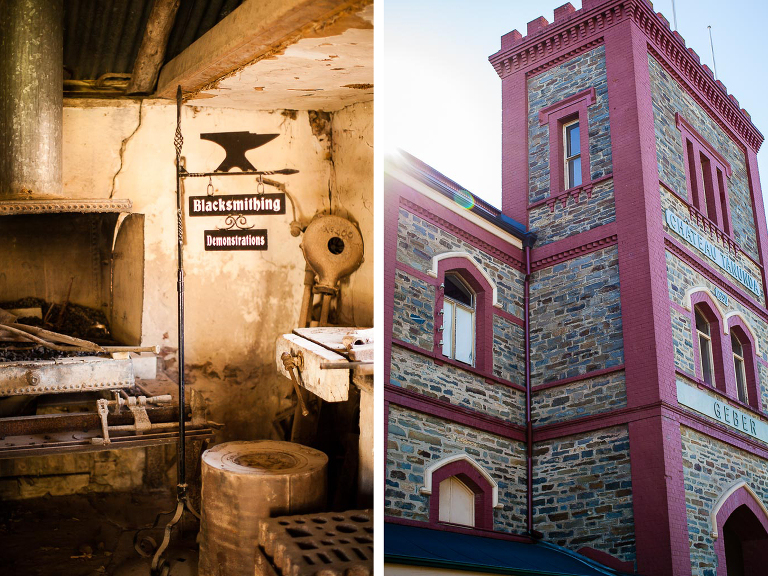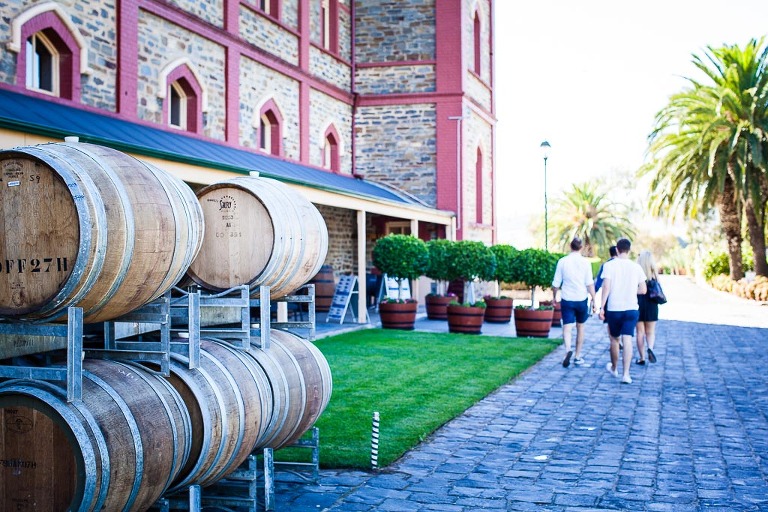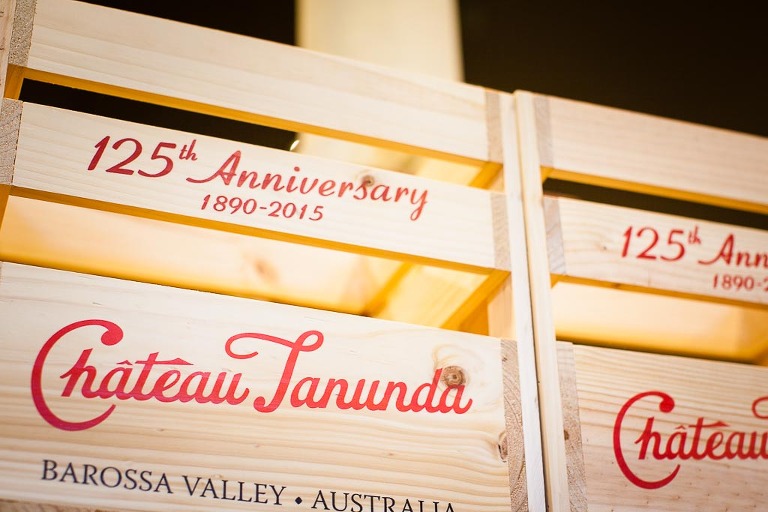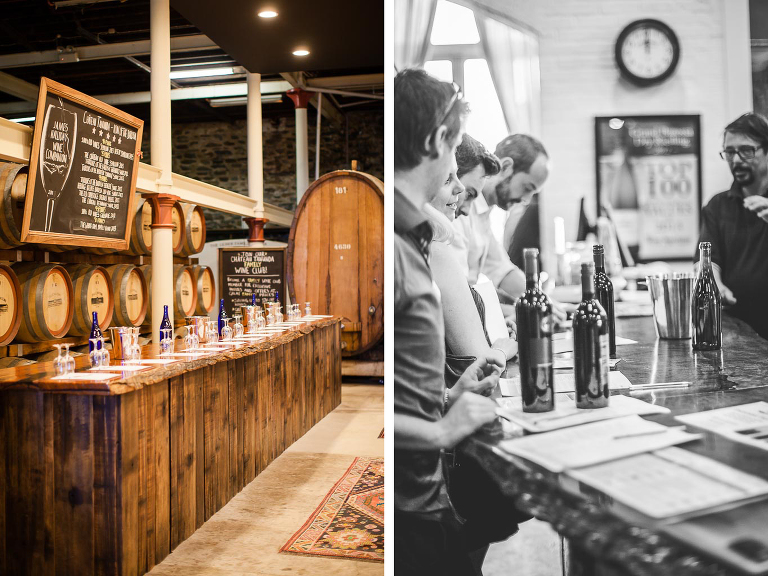 A trip to the Barossa Valley is not complete without stopping in at Rockford Wines. Robert O'Callaghan is the founder/winemaker whose grandparents on both sides and also his parents were grape growers, so his childhood was spent in their vineyards.  His parents moved to North Eastern Victoria where his Father managed a vineyard for Australia's then largest family winemakers, Seppelts.  In 1965 he followed a natural path and started as a trainee winemaker at Seppelt's Rutherglen winery.
In 1971 he purchased an 1850's stone settler's cottage and outbuildings on five acres of land in the village of Krondorf, which sits in the shadow of the Barossa Ranges, in the heart of the Barossa Valley.  The courtyard shaped winery which grew from this was built in the same style and from the same materials as the original buildings. The vintage shed is equipped with plant from the pioneer era – collecting these valuable pieces when they were discarded by other Australian wineries as they modernised.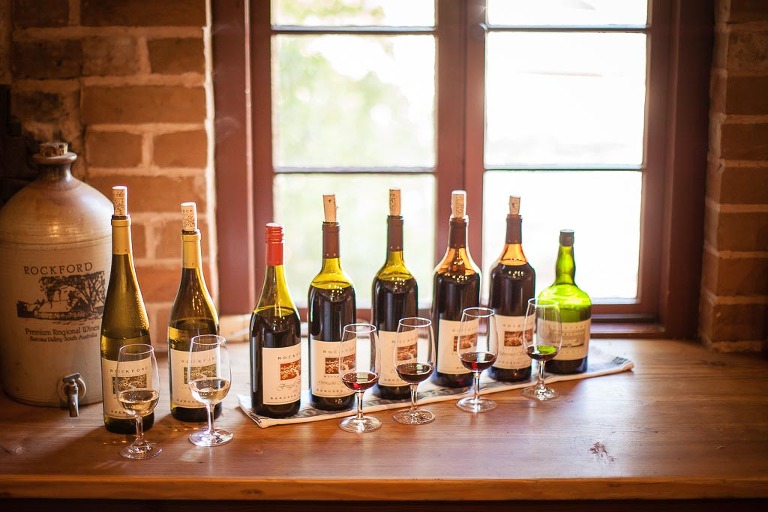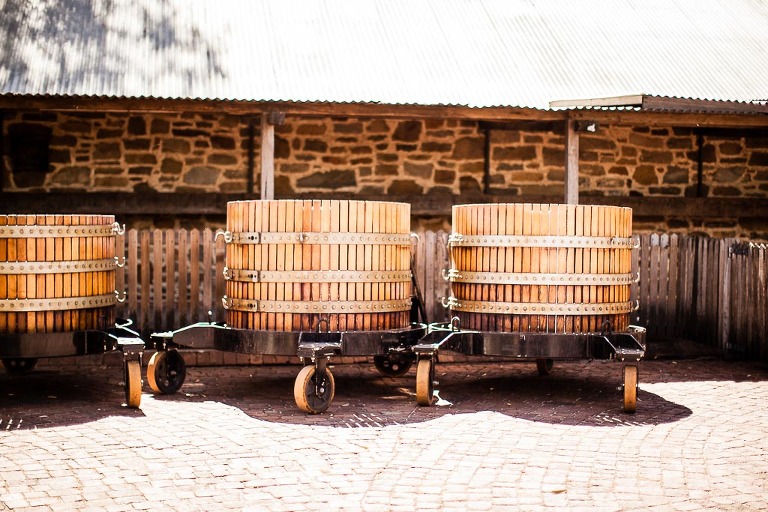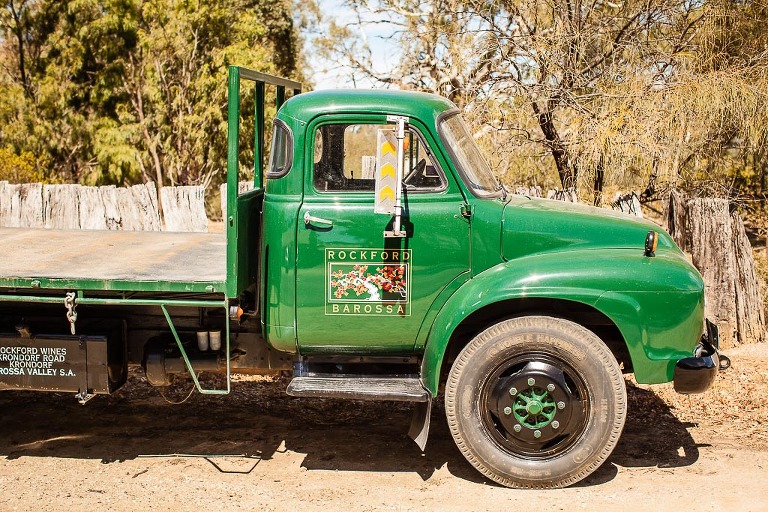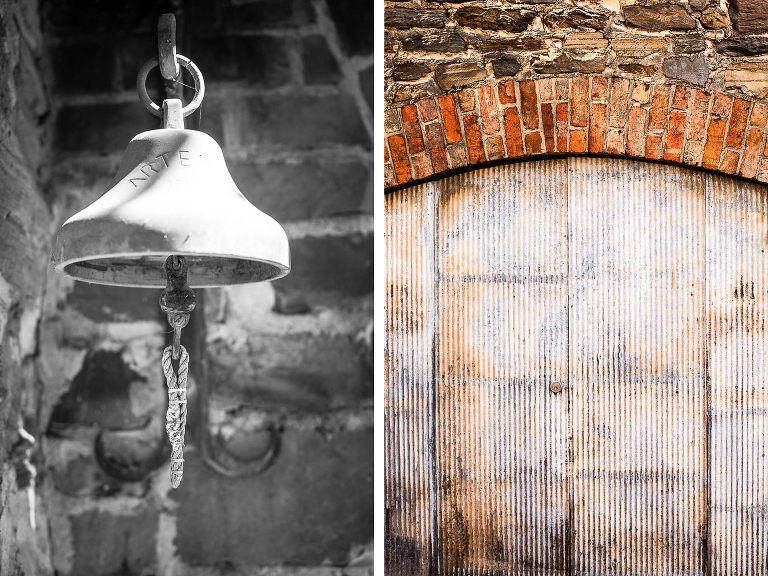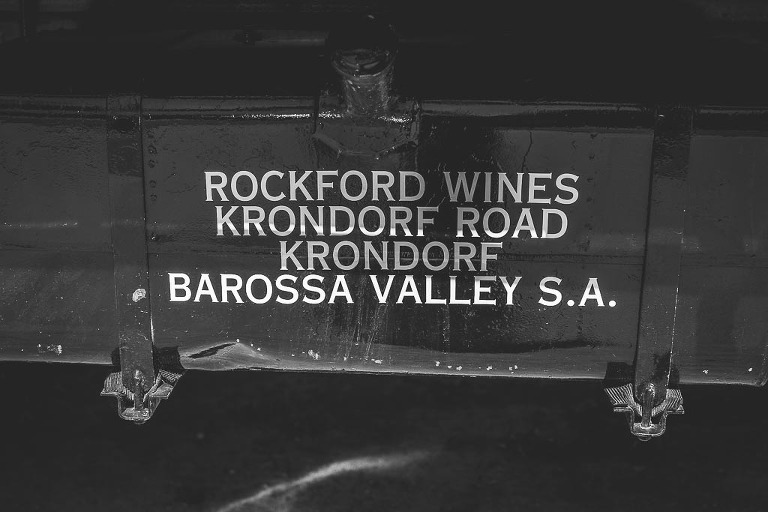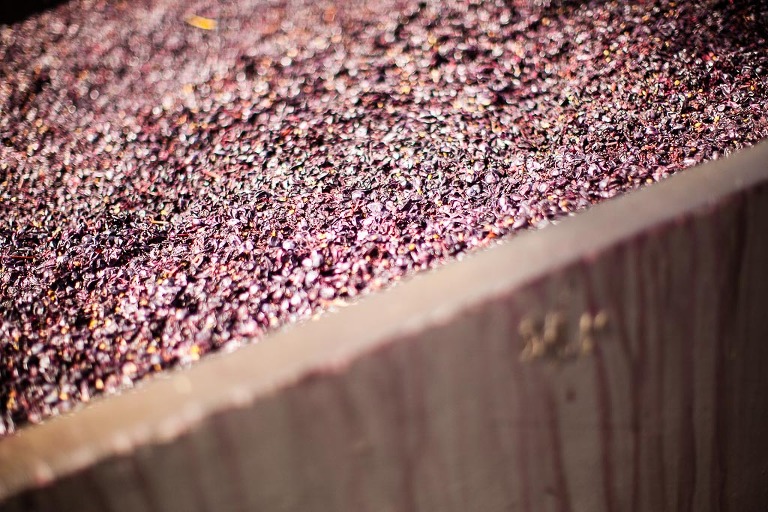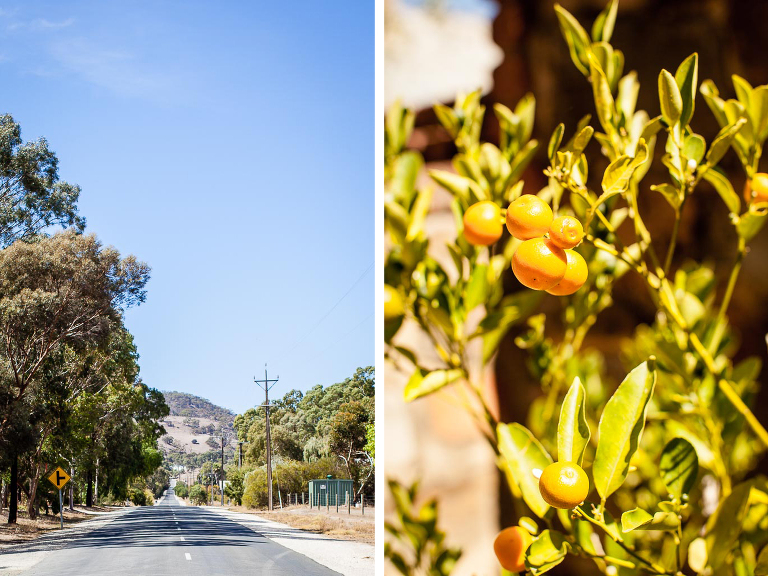 Stopping for lunch, we headed to Charles Melton as the cellar door has a beautiful cafe and space to eat out on the balcony overlooking the vineyard. With beautiful fresh local produce, lunch was exceptional and enjoyed over a bottle of the renowned Nine Popes.
Charles Melton Wines has produced premium Barossa red wines, always at our winery on Krondorf Road, since 1984. It was in the mid 80's that Charlie and a small band of Barossa winemakers turned their winemaking efforts to what was considered then a couple of unfashionable varieties; Shiraz and Grenache. With these varieties, Charlie built a small range of classic dry reds including a Grenache/Shiraz/Mourvedre blend called the Nine Popes. These wines were initially styled on those from the Rhone but are now considered leading examples of the varieties in their own right.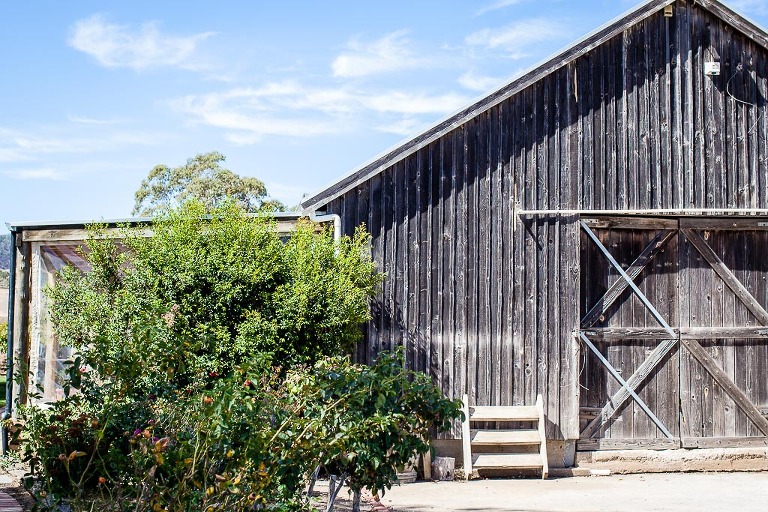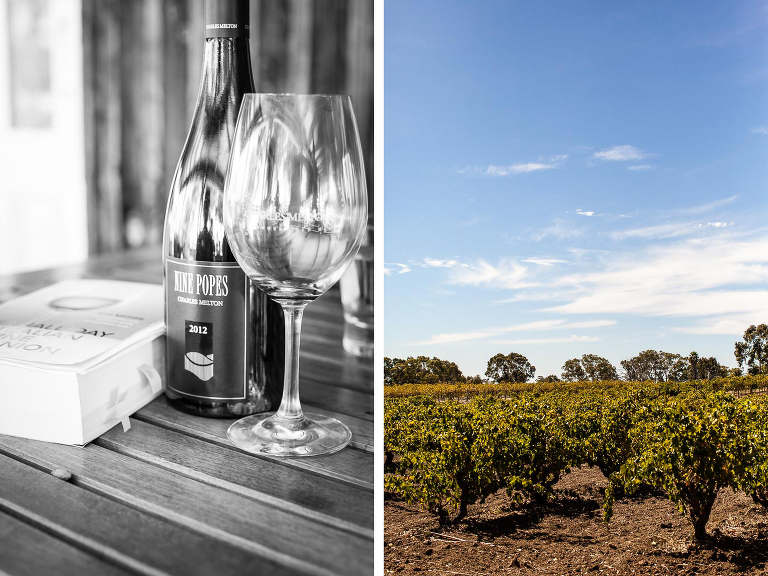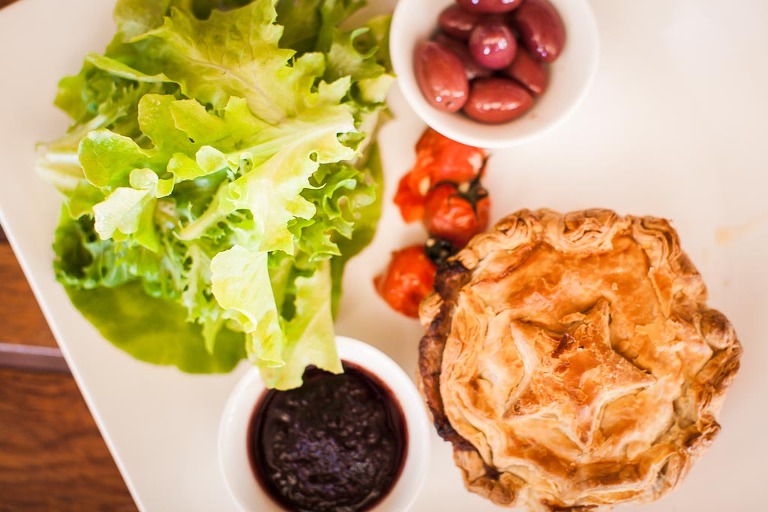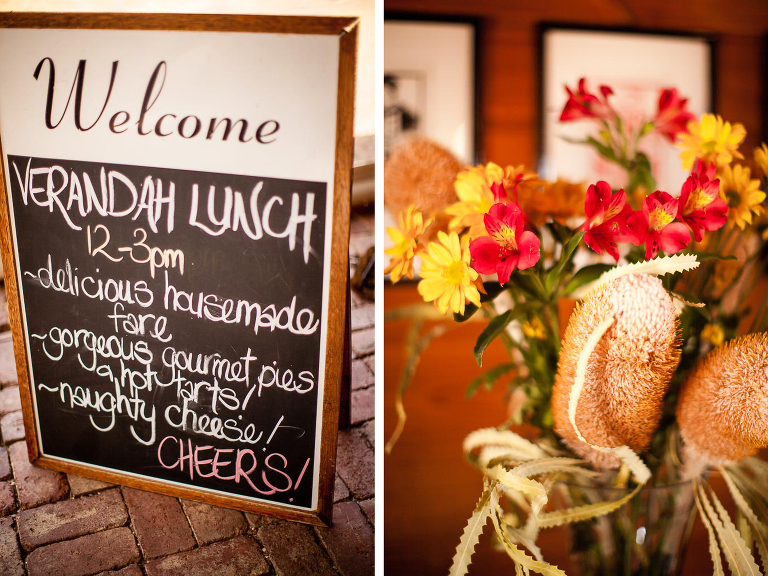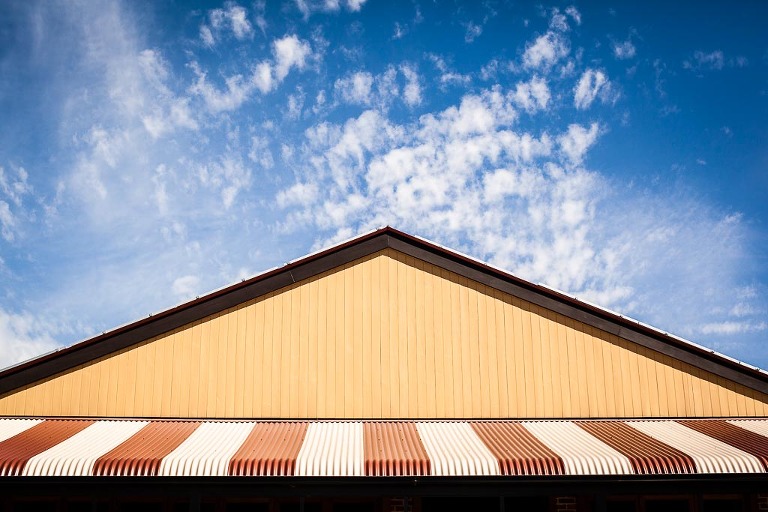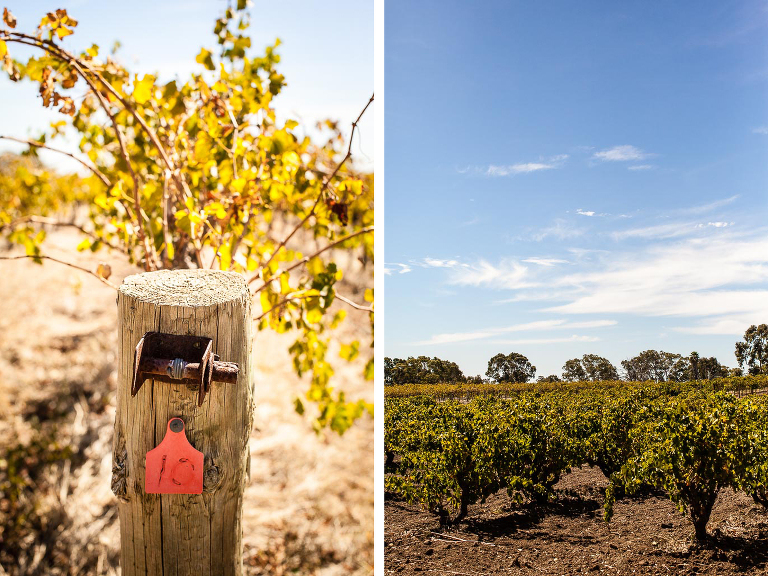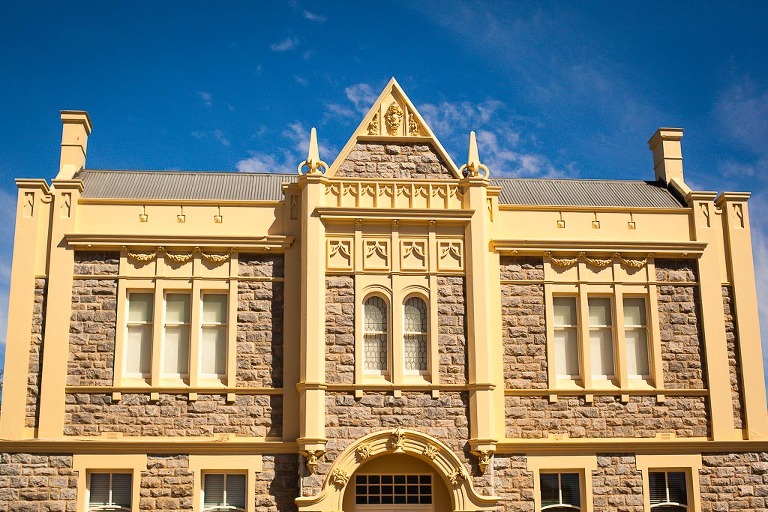 Our final stop of the day was to Artisans of Barossa  which is a group of like-minded producers with a common goal to protect and promote small batch, sub-regional winemaking. With seven individual wineries each with different winemaking styles they represent the breadth and diversity of the Barossa Valley, so there was a lot on offer at the cellar door. Our palates were quire tired by the end of a long day wine tasting, so this is one will certainly have to visit again.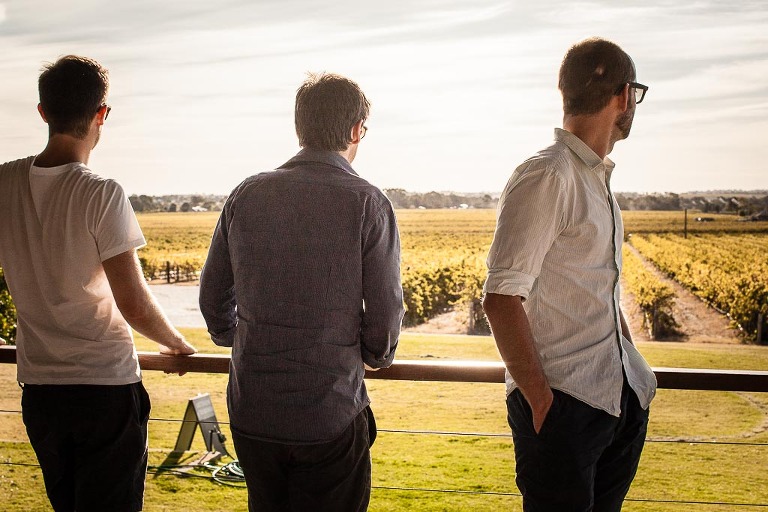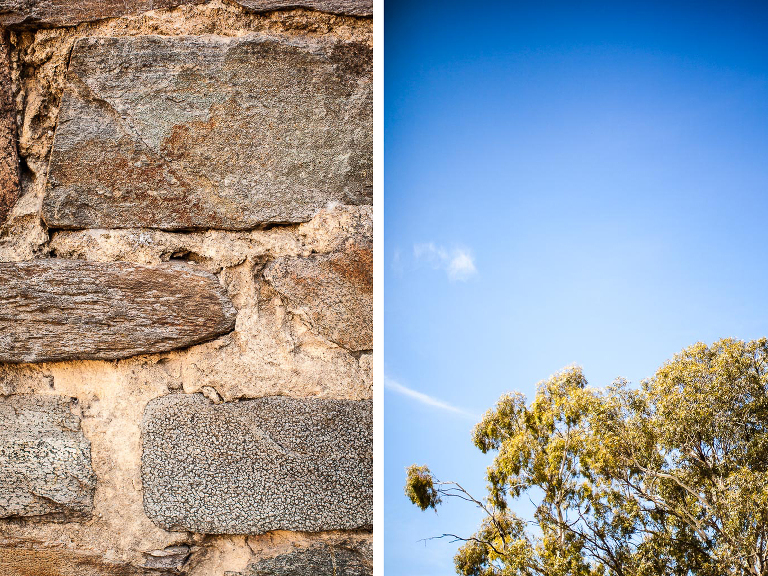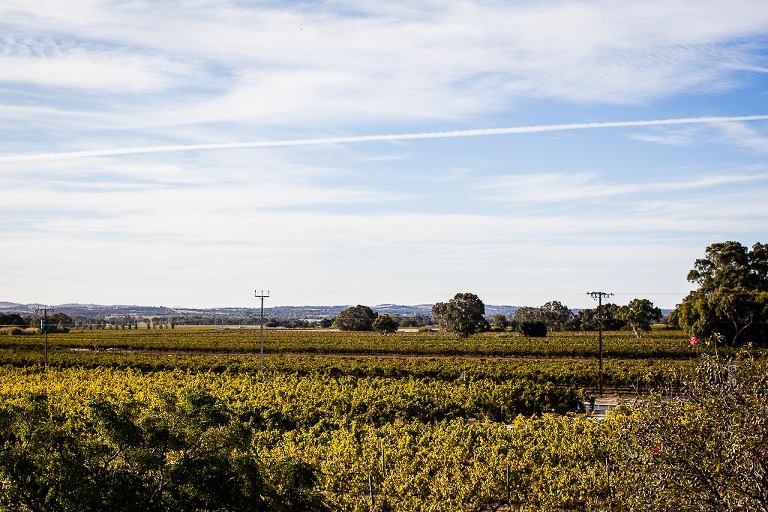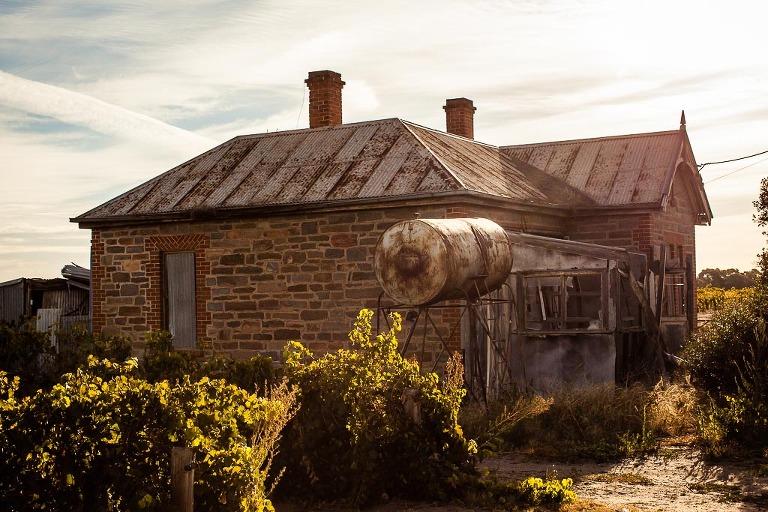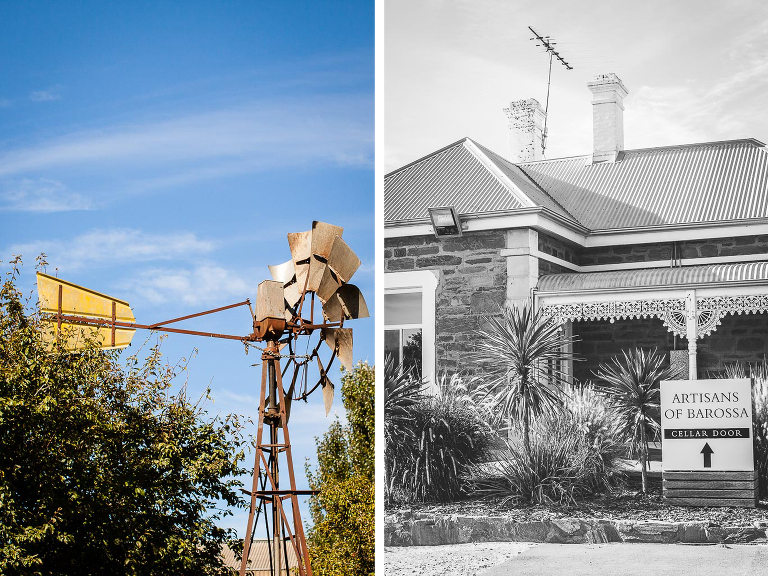 Our final day we had one more stop in the Barossa to make before heading back to Adelaide, Head Wines. Started in 2006 by Alex Head it focuses on single site Rhone varietals from the Barossa and Eden Valleys in South Australia.
All vineyards are farmed sustainably using organic principles, yields are low/controlled, grapes are hand-picked, ferments use indigenous yeasts with some retention of stems and maturation is in Burgundian, larger format barrels. Minimal sulphur is used during the whole wine-making process and bottling is without fining or filtration. Each Head Wine not only represents Alex Head's strong views on what makes balanced, drinkable wines but a guarantee of absolute quality, value and consistency.
We were lucky enough to have a private tour of the vineyard with Alex himself who explained in great detail his passion and love for wine and his winemaking process.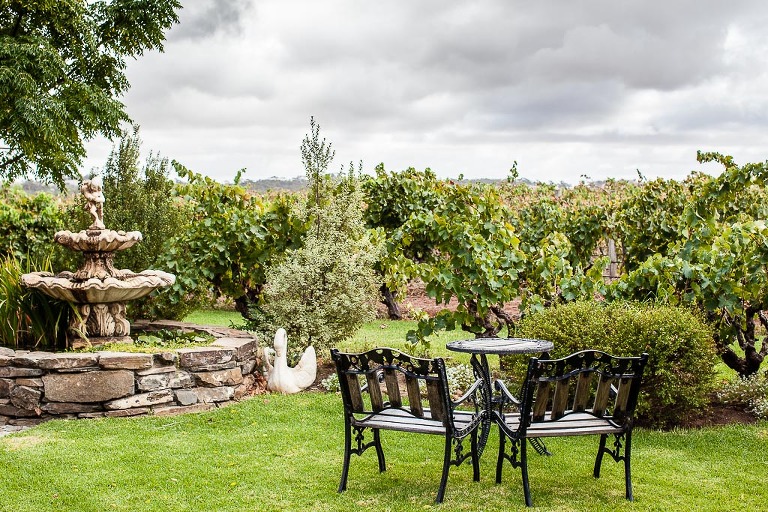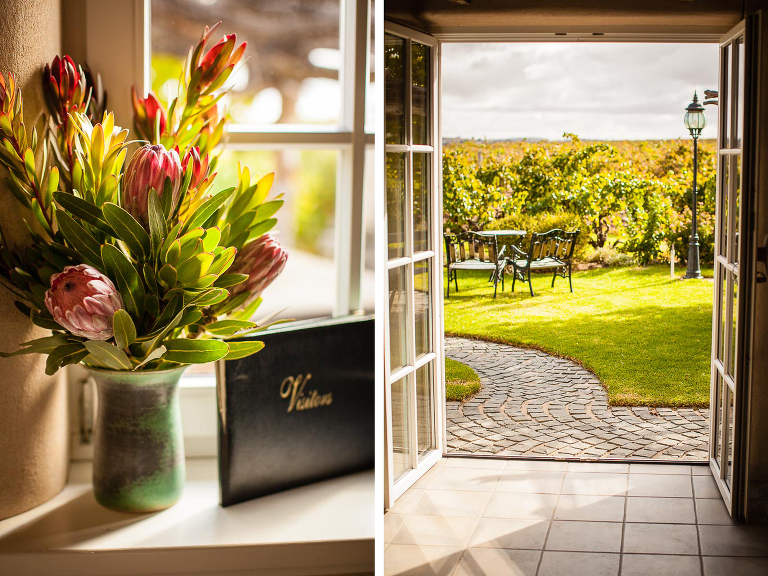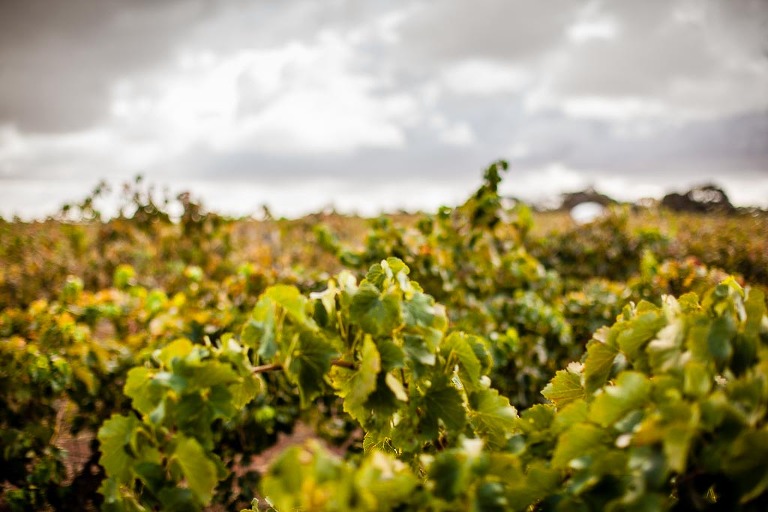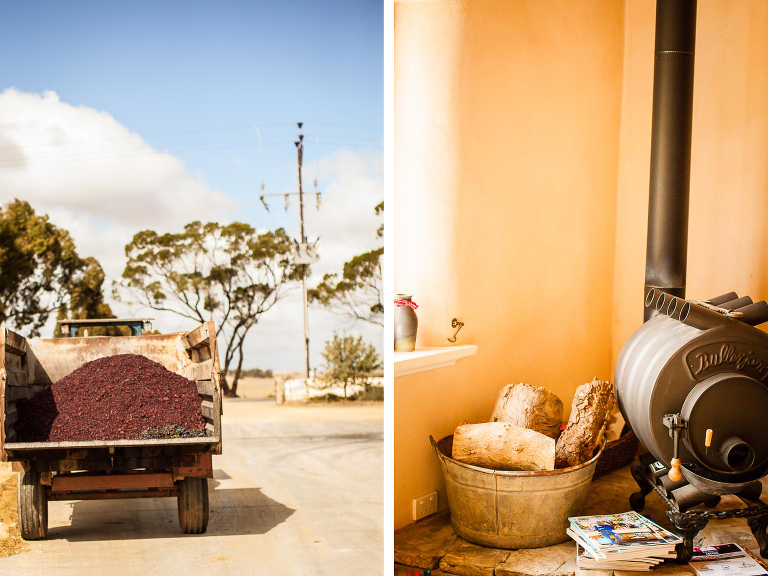 On arrival back in Adelaide we dropped off our hire car to Europcar in the city which was very convenient as we were very keen to enjoy some lunch at a beautiful new venue called 2KW Bar and Restaurant set atop a historic building overlooking the city. Only a short walk from the drop off location, 2KW is 8 floors up, and the rooftop space and restaurant were stunning with food and drinks to match! It was an excellent choice to finish off a truly decadent long weekend in South Australia.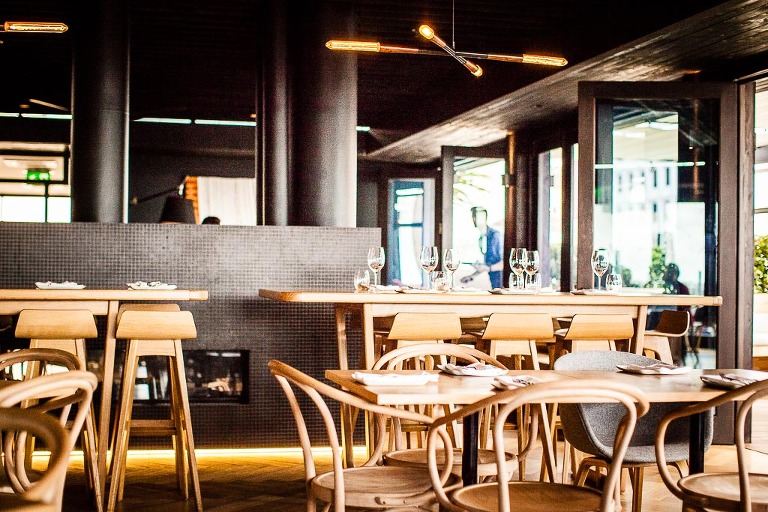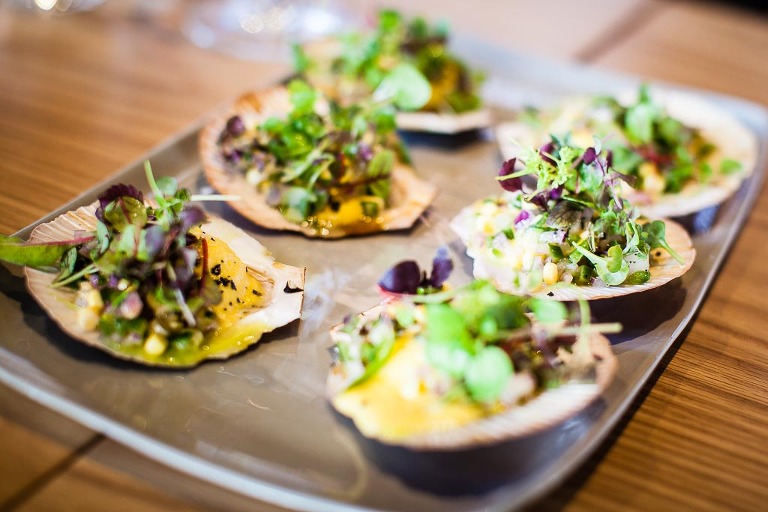 Have you visited South Australia? Do you have a favourite South Australian wine?