Weekend Wanderings… | A Personal Post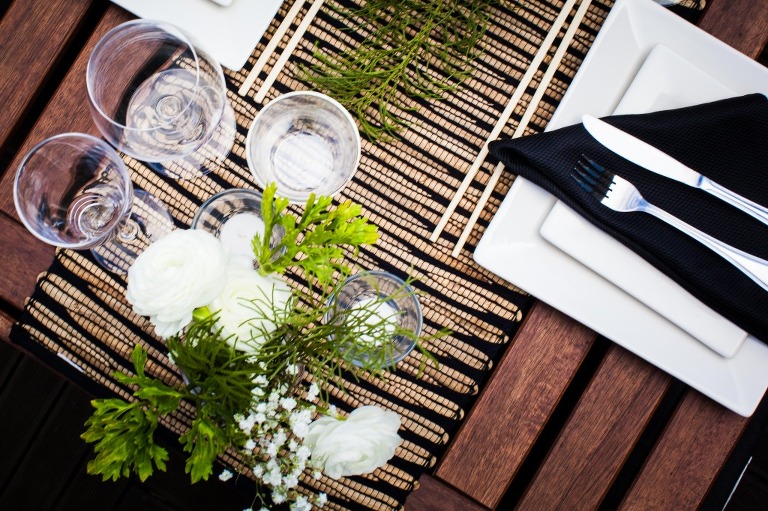 On Saturday the weather was amazing! We had a sneak peak in to Spring, and it was perfection.  Shame that the weather has now decided to slap in the face again with cold blustery winds, rain and even hail, so let's try and forget about what is happening outside and reminisce over a gorgeous Saturday shall we?
Two of our dear friends recently got engaged (exciting!) so we wanted to celebrate with them and decided the best way to do that was to enjoy a long lunch at our house with some delicious food and beautiful wine. We certainly lucked out on the weather front, so enjoyed the warm afternoon sun as we laughed, ate and discussed all things wedding!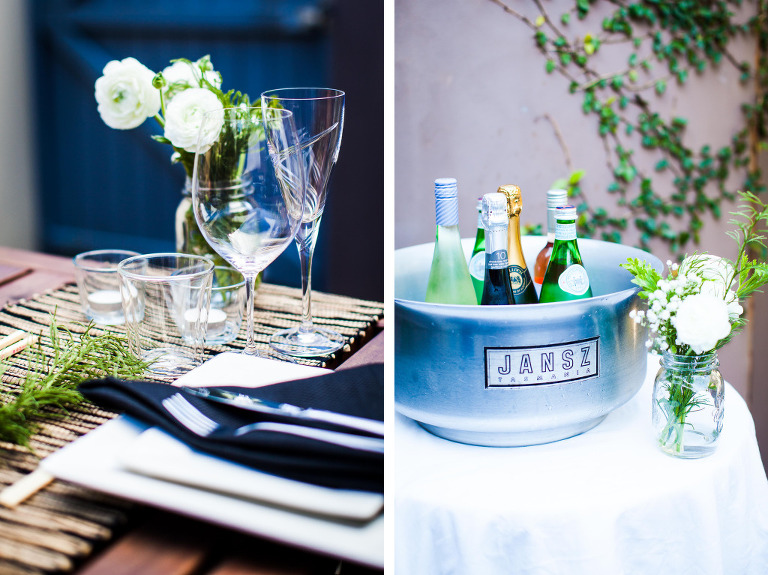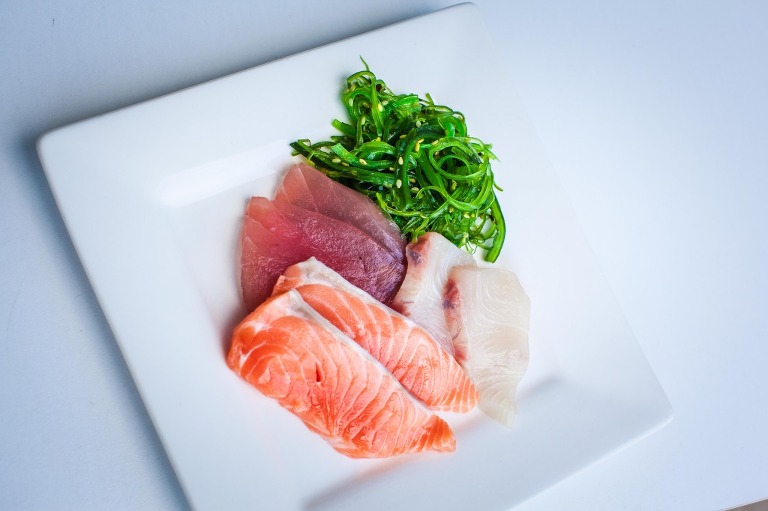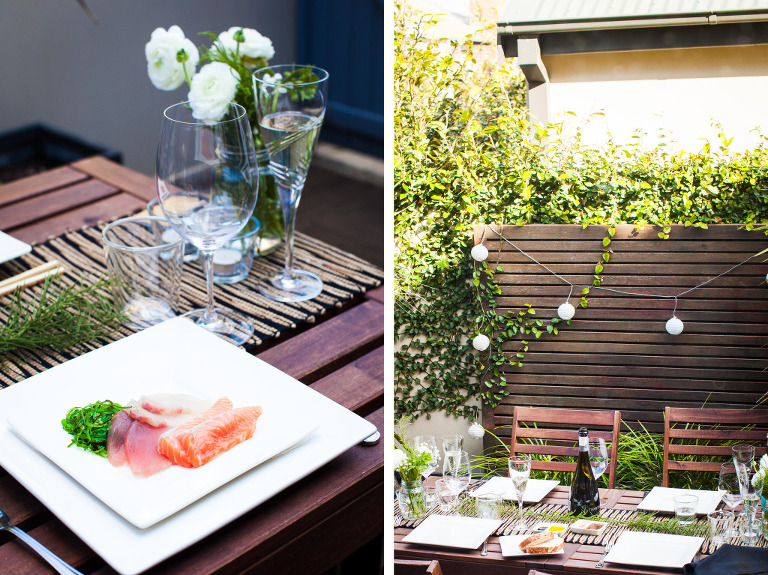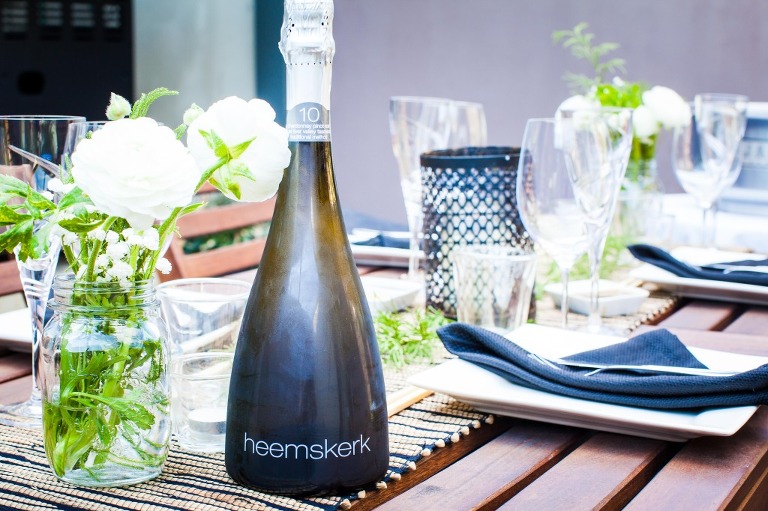 We enjoyed some beautiful fresh sashimi which is picked up from the fish markets earlier that day and a glass of bubbles. Nothing beats freshly sliced salmon, kingfish and tuna with a little side of seaweed salad as an entree. So light, it's the perfect way to start a  long lunch!
For our second dish, we pan-fried some scallops (also fresh from the fish markets) with lemon, garlic, thyme and chives. Another simple, yet flavoursome dish.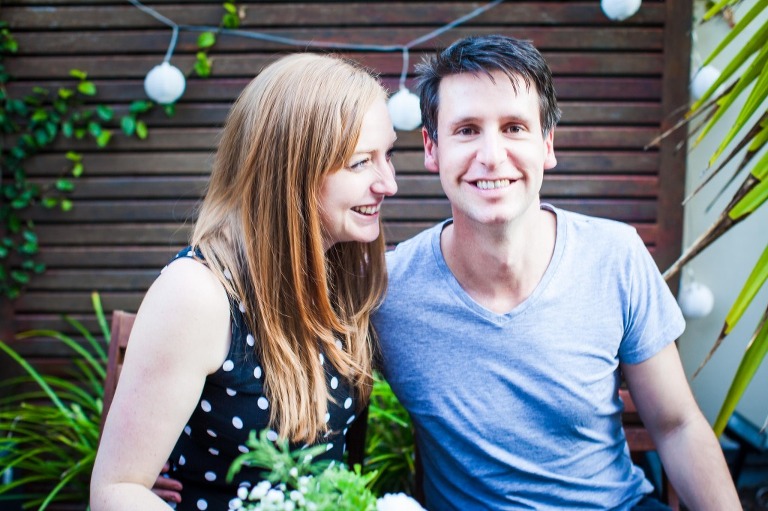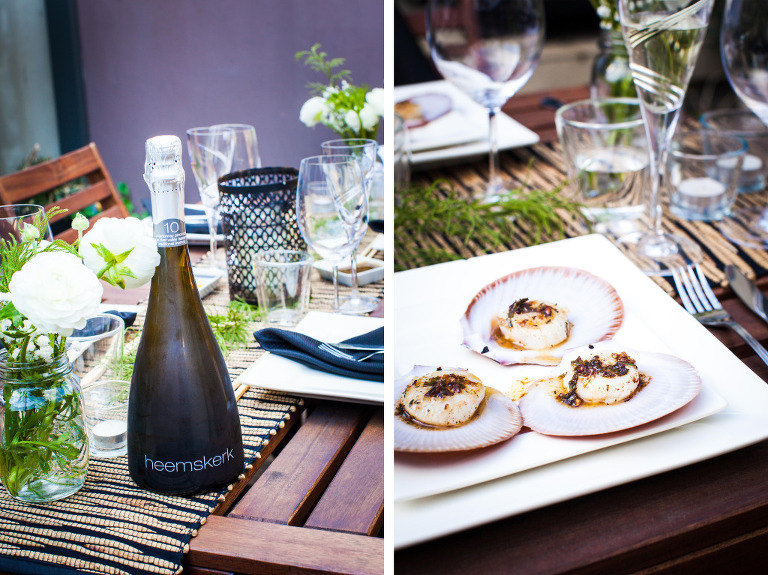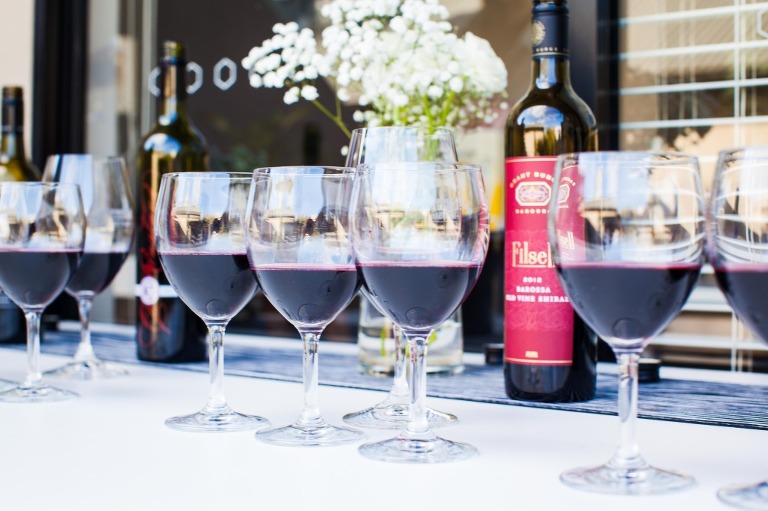 For our main dish we again opted for something light so decided on a simple moroccan lamb backstrap salad. Bursting with flavour the spices worked well with the lamb and the pumpkin, feta and salad was delicious!
We also had the task of trying to select a red wine for the family and friends engagement party so thought it would be fun to do a blind tasting with some potential choices. Out of the four wines, we actually all unanimously selected the same one! I would say that was a successful tasting.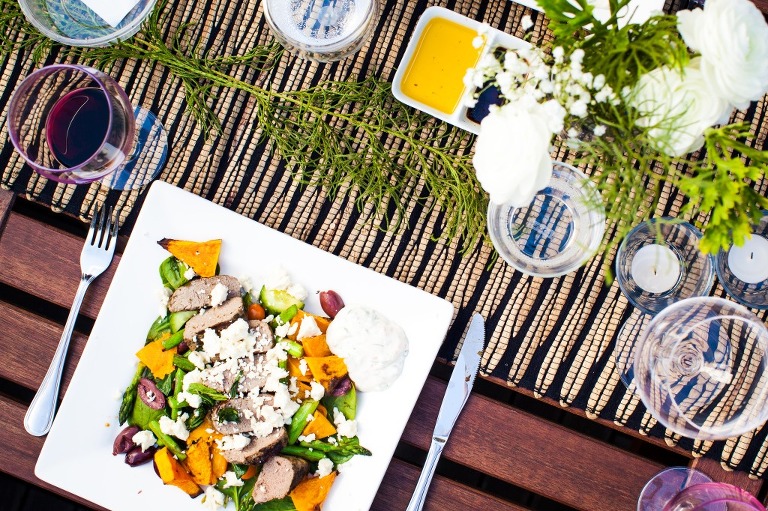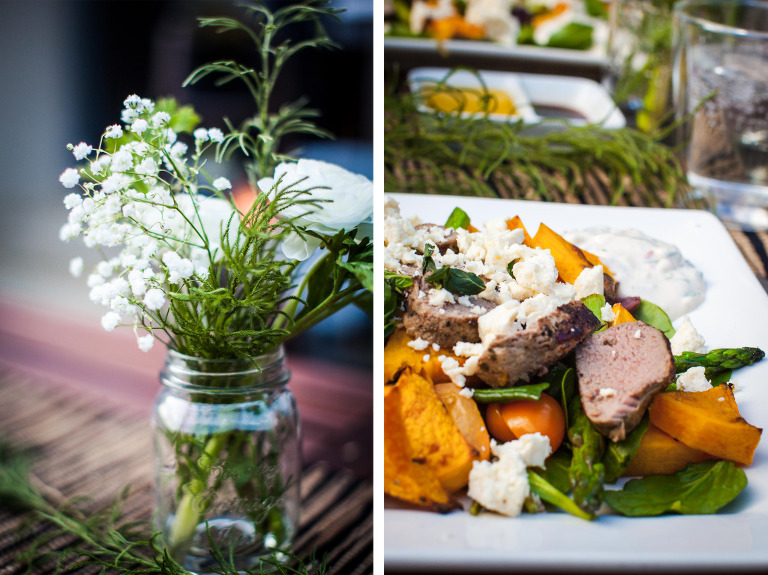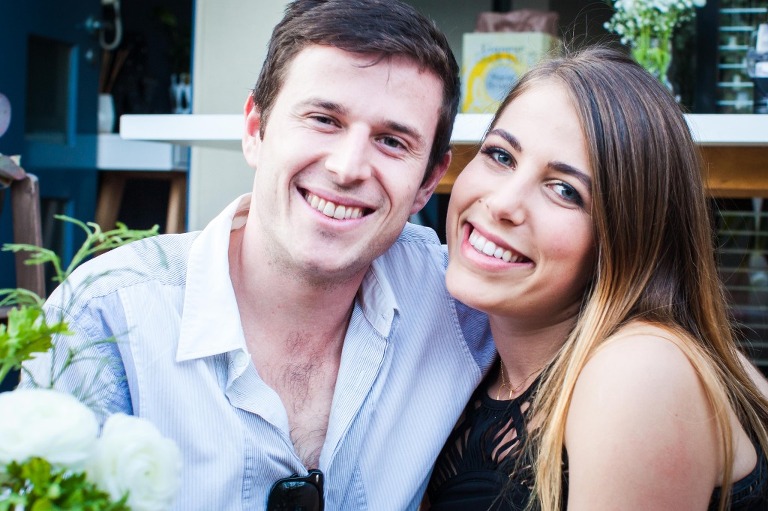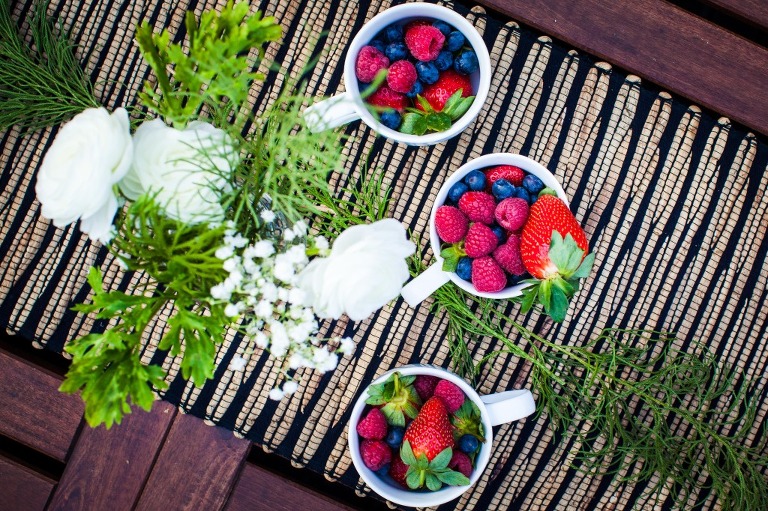 To finish off the lunch, we chose some colourful and bright berries! They were the perfect way to end a nice long lunch in the sunshine. It's always so enjoyable to celebrate important events in friends lives, and Saturday fun way to do it! Congratulations Les and Lyndi!
Have you celebrated anything special recently?